Сайт пошуку роботи №1 в Україні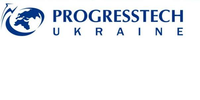 Вакансія від 16 вересня 2019
Java Back-end Engineer
Компанія:

Прогресстех-Украина


Промисловість, виробництво;

250–1000 співробітників

Місто:

Київ

Вид зайнятості:

повна зайнятість

Вимоги:

досвід роботи від 2 років, вища освіта
Опис вакансії
Progresstech-Ukraine, a supplier of world's largest aerospace player, has joined the project on creating of cutting-edge software that revolutionizes air transport.
Look up in the sky and you will see thousands of aircraft flying schedules produced by specific software. You have a chance to be a part of our new exciting project supporting such software by joining an international multi-skill development team to create prototypes for technical and architectural validation as well as human-in-the-loop evaluations.
Currently, we are looking for a JAVA Back-end Engineer.
Responsibilities:
• Performs development, maintenance, and unit tests for a software computer software configuration item by utilizing software development environments and programming languages in order to implement design and satisfy allocated requirements.
• Performs code walkthroughs. Develops/decomposes, documents and maintains designs for a software computer software component consistent with the defined architecture and requirements/regulations by applying established methods and practices.
• Ensures application of best practices.
• Supports integration efforts of complex systems, applying comprehensive knowledge of system domain areas to resolve complex integration issues.
• Prioritizes development tasks and supports detail design reviews.
• Performs computer software component requirements change assessment.
• Supports requirements team lead in negotiating computer software configuration item interfaces and Requirements.
• Participates in internal and external design reviews, when required
Key areas:
• Communication skills: it is crucial to us that you will have high communication skills. You need to be able to elaborate on topics, explain problems and solutions, guide and mentor your teams
• International environment: you will be working with a team in Ukraine and external teams outside the office (remote cooperation)
• Leadership skillset: As a leader, you will be responsible for building the environment and prioritize development tasks and activities
• Agile, SAFe understanding: We need you to be Agile and experienced in establishing and implementing development practices and standards across multiple agile development teams
• Process understanding: You need to be able to guide us through software engineering processes
• At least 2 years of experience in those areas
The ideal candidate for the Staff Back-end Engineer will possess the following skills and experience:
• Tool experience: Jira, JAVA 8 (Spring/Boot), JAVA 10, SonarQube, IntelliJ IDEA, Spring Cloud, Spring Security, JPA, Coverity, Gitlab, Jenkins, Container orchestration
• Development experience: Agile Software Development, Server-side tools and service infrastructures, Docker containers, RESTful APIs, expertise with multi-threading and concurrency, experience with hybrid desktop applications will be a plus.
• Database experience: SQL, NoSQL; datastream processing: KAFKA, SPARK, etc. is a plus; ontology engineering (RDF, SPARQL, Apache Jena) would be a plus
We offer:
• The opportunity to work with the biggest players in the aviation world
• Direct influence on the future of aviation
• Working in international teams
• Participation in well-known IT conferences
• Care of your body, soul, and well-being (football, medical insurance, sports card, social package, and many, many more)
• Many sports initiatives
• After work activities
At Progresstech-Ukraine, we believe in a balance between personal growth and professional development. We hire the best to grow our company's future.
---
Схожі вакансії
Статистика зарплат