Сайт пошуку роботи №1 в Україні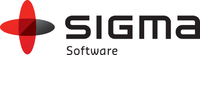 Вакансія від 11 листопада 2019
Middle JavaScript/AngularJS Developer
Sigma Software VIP
IT; 250–1000 співробітників
Київ
Повна зайнятість. Досвід роботи від 2 років. Вища освіта.
Опис вакансії
We are looking for developers with strong AngularJS experience and «product-owner» mindset, who are ready to fall in love with our customer's product, are not afraid to invent new decisions, and take responsibility for their decisions.
Our client is one of the most popular Swedish companies in the educational area. Having more than 5 years of life experience on the market, its main goal is to make the assessment process at schools and universities easy, transparent, and, finally, modern.
If you remember yourself suffering with pen and paper during exams, then you will understand why over 10K students choose to take exams using this fantastic product. It makes life of students much easier and exams less painful. Thanks to product features such as automatic saving every 10 seconds, accessibility from various devices, as well as online and offline functionality, the process of exam passing is truly stress-free.
Responsibilities:
Investigate current and new solutions
Be the person who comes up with ideas and can drive all changes, improvements
Perform coding, debugging, and unit testing
Participate in peer code and design reviews
Participate in estimation and planning sessions
Contribute to the development of technical project documentation
Collaborate with the development and Client's team
Report status and progress according to the project and company demands
Requirements:
At least 3 years of commercial experience with pure JavaScript
At least 1 year of development experience with Angular
Strong knowledge of HTML, CSS, SCSS
Understanding of the core principles of OOP, OOD (SOLID)
Understanding of Quality by design
Profound experience with Unit testing, Integration Testing
Upper-Intermediate English level
Would be a plus:
Strong knowledge of GO
Knowledge of GCP
---
Схожі вакансії
Статистика зарплат