Сайт пошуку роботи №1 в Україні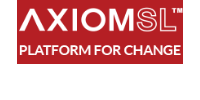 Вакансія від 18 жовтня 2019
Senior QA Engineer Automation
Компанія:

AxiomSL


IT;

50–250 співробітників

Контактна особа:

Колмагор Яна

Телефон:

Місто:

Харків

Місце роботи:

вулиця Ярослава Мудрого, 30;

1,6 км від центру




Вид зайнятості:

повна зайнятість

Вимоги:

досвід роботи від 2 років, вища освіта
Опис вакансії
Our Company
Axiom Software Laboratories combines deep industry expertise with an intelligent data management platform to deliver regulatory, liquidity, capital & credit, operations and trade & transaction reporting. Our global footprint spans 70 regulators across 50 jurisdictions, surveilling more than 4,000 regulatory filings. We currently serve national, regional and global financial institutions with more than $39 trillion in total assets.
Founded in 1991, AxiomSL is headquartered in New York City with regional offices worldwide. We are the industry leader in providing enterprise- wide data and risk management solutions for our clients all around the world. We are continuously seeking great talent to help us continue to surface new ideas, deliver excellence in innovation and provide our clients with one of the most comprehensive data and risk management solution on the market.
AxiomSL is looking for a Senior Automation Quality Assurance Engineer, with strong knowledge in web automation, to work in our Ukrainian office. And join an innovative and rapidly developing project with the main goal to assess software quality through automated testing, thereby helping with creating and providing complex and flexible financial reports. You are welcome to become a part of our talented global team creating quality financial product.
RESPONSIBILITIES
The primary responsibilities of the position will include:
Creating auto tests, running them, analyze results, finding and reporting bugs
Preparation of test documentation (test cases, checklists)
Writing of automation tests on Selenium WebDriver+Java
Creating Jenkins groovy piplines
Close cooperation with QA and DEV team
Highlighting the potential risks to QA and Tech Leads
SKILLS AND EXPERIENCE
High education
3+ years of web automated testing experience
Experience working with CI (Jenkins)
Good knowledge of testing process, principles and approaches
Strong knowledge of automated testing approaches
Design and development of test documentation (test cases, checklists)
Experience and strong skills in manual testing
Experience working with Selenium WebDriver, Junit/TestNG, Maven
Knowledge of programming languages Java or .Net/C#
Knowledge of HTTP, XML
Knowledge of SVN/Git
Strong knowledge of SQL, Excel
DESIRABLE SKILLS
Intermediate level of English (and higher)
Experience in API (REST) testing
Experience with JBehave
Knowledge of Groovy
Strong analytical, observing skills, attentiveness to details and focus on tasks completion
BENEFITS
Ability to work in successful IT company with international team
Competitive salary depending on the interview results, annual performance-based bonuses
Flexible work schedule
Health insurance
Life insurance
Legal support 24/7
Business trips
English classes with native speakers
Participation in training programs
Modern office in the city center, near the underground
---
Схожі вакансії
Статистика зарплат