Сайт пошуку роботи №1 в Україні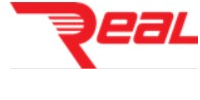 Вакансія від 3 квітня 2020
Drivers' Support Representative
Обговорюється на співбесіді
Real Trucking
Транспорт, логістика; 250–1000 співробітників
Львів, вулиця Кульпарківська, 59.
3,2 км від центру · На мапі
Повна зайнятість.
Опис вакансії
Real Trucking Inc. was established in 2007 in Chicago, IL, prior to the Great Recession. We learned how to not only stay in business, but to flourish during tough economic times.
Our main office is located in Broadview, IL, just west of Chicago. Currently we service 48 US states and Canada, moving on average 600 loads weekly. Real Team is Reliable, Consistent, Team oriented and Self-Disciplined. We are constantly committed to improving. We communicate directly and honestly, treat each other with Respect and we always Support each other. We are currently looking for a Drivers' Support Representative to communicate with truck drivers on daily basis, help them out with the logbook, make sure to maintain a safe and healthy work environment by establishing, following, and enforcing standards, procedures and complying with legal regulations.
*Required Skills and Experience*:
Written and spoken Advanced level: English, Russian and Ukrainian
Multitasking and attentive to all the details;
Responsible
Decision maker
Team player
Will to work and learn quickly
To be able to work two shifts Monday- Friday, 1st shift 4 pm — 1 am, 2nd shift 12 pm- 9 pm .
*What Will You Do*:
Provide support for new and existing drivers via phone, emails, gvoice
Compiling of drivers' ELD log reports, HOS reports, speeding reports
Keeping records of drivers' location, mileage, fueling, unidentified driving
Work with CRM system and tables
Keep track of DOT inspections on company drivers
Make sure drivers know about the latest updates to HOS
Keep records, monitor drivers' daily logs for errors and/or violations according to FMCSA
*We offer for you*:
Free English courses, which are paid by the company
Paid taxi for the night shift
Paid vacation and Sickness
Experience in communication with English native speaker
Competitive salary
Ability to work in a successful company
Convenient office location
Experienced colleagues who are ready to share knowledge
Friendly atmosphere, care for the comfort of specialists
Tea, coffee in the office, at the expense of the company
If you are interested in your job, please send CV in English on [відгукнутися]
---
Схожі вакансії