Сайт пошуку роботи №1 в Україні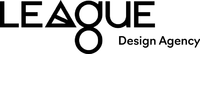 Вакансія від 16 січня 2020
Lead generation manager
8 000 – 12 000 грн
· Неполный рабочий день
League, design agency
Архітектура, дизайн; 10–50 співробітників
Київ, вулиця Гончарна, 9А.
1,2 км від центру · На мапі
Неповна зайнятість, готові взяти студента.
Опис вакансії
Hello!
If you want a job that you don't want to complain to a friend about, then you have come to the right place.
You don't have to sit all day on the phone, making cold calls and listening to how they send you to hell.
We do not sell «air» to the client — we offer only what benefits the customer.
We will not leave you alone with a stack of job descriptions, and then in a month asking: «Where is the result?» A cool mentor will help you!
No good deed goes unpunished? What a nonsense! You can offer your ideas, introduce something new and grow quickly in our company.
So, to become a Lead generator manager in our team you just need:
The desire to grow and develop.
The ability to learn fast.
Your English level shouldn't be lower than Intermediate.
And the most important thing is to LOVE PEOPLE!
We offer:
Training. Even if you do not have experience in sales, we are ready to share it and give you the opportunity to start a fantastic career as a Sales manager. We provide the opportunity for free professional training — courses, trainings, webinars.
Career advancement and development. We consider this position as the start of a career for our Account managers, and bring up strong leaders within the company.
Teamwork and support. We share the joy of victory together and support everyone's sense of involvement in the common success of the company. We value the individual achievements of each employee, but at the same time we recognize the importance of the fact that teamwork contributes to the achievement of the company's goals.
Comfort and care. We have a new modern office in a marvelous historical district of Kyiv. It's a 15 minute walk from the nearest metro station Kontraktova ploshcha. There is always tea and cookies in the office, and you can chill out in the relaxation area on comfortable sofas and armchairs.
What will you do?
Conduct an initial research of potential clients, find information about companies and assess their potential.
Write cover letters to potential clients for them to further connect with our Account manager through Skype-call.
Precisely enter data of potential clients into the CRM system, filling in all the necessary fields.
If you have carefully examined our job offer and reached this point, you should know that we will only take into consideration those candidates, whose cover letters include:
Link to personal social media profile.
What attracts you in our vacancy.
What level of English you have (both grammar and spoken).
---
Схожі вакансії
Статистика зарплат