Сайт пошуку роботи №1 в Україні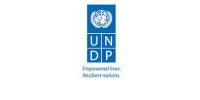 Вакансія від 16 січня 2020
Programme Specialist (UNFPA)
UNDP
Некомерційні організації; 250–1000 співробітників
Маріуполь
Повна зайнятість. Досвід роботи від 2 років. Вища освіта.
Опис вакансії
Agency: UNFPA
Title: Programme Specialist
Vacancy End Date: (Midnight New York, USA) 29/01/2020
Duty Station: Mariupol, Ukraine
Vacancy Type: Service Contract (SC)
Contract Duration: 6 months with possible extension
Background
In accordance with the organizational mandate and national development priorities of Ukraine, the United Nations Population Fund implements a country programme of technical assistance to Ukraine for 2018−2022. The programme focuses on the needs of adolescent girls, young people with disabilities and those who have suffered from armed conflict, as well as key populations for HIV prevention. The programme is aimed at contributing to strengthening the national and subnational partnership frameworks for reducing gender inequalities in social, economic and political spheres of life, as well as strengthening national gender-based violence (GBV) prevention and response mechanisms, including in humanitarian settings.
Duties and Responsibilities
In line with approved work plans and results framework (RRF), coordinates UNFPA project component implementation, all envisioned events and activities at the south of Donetsk and Zaporizhzhia regions of Eastern Ukraine ensuring delivery of all planned results;
Acts as UNFPA technical focal point for the Component 2 of UN Joint Programme of UNDP, UNFPA, UN Women and FAO on «EU Support to the East of Ukraine — Recovery, Peacebuilding and Governance» with responsibility to ensure implementation of component project activities on the ground according to the approved work plan; liaise and interacts with all relevant project partners at the regional level on all matters related to the component project implementation in the assigned regions within the project and beyond it;
Contributes to project monitoring, evaluation, reporting and knowledge management as well as to ensuring project visibility;
Analyzes the project implementation and provide regular updates to the project management and UNFPA office on project implementation highlighting progress, bottlenecks and possible solution;
Supervises, provides necessary support and ensures that implementing partner of UNFPA within the component fully share vision of the project's objectives, timelines and deliverables;
Contributes to establishing or strengthening partnerships with respective local government authorities, non-government actors, UN agencies to ensure effective coordination and cooperation;
On behalf of UNFPA ensures adequate communication, flow of information and technical expertise between the relevant local and international partners;
Analyzes the project implementation, identifies possible implementation obstacles and suggests solutions, reports on the output delivery to supervisor and CO management, project and operations staff, in their areas of competence;
Conducts weekly skype meetings with supervisor and relevant staff members engaged in implementation of UN Joint Programme of UNDP, UNFPA, UN Women and FAO on «EU Support to the East of Ukraine — Recovery, Peacebuilding and Governance»
Ensures visibility of the programme implementation through public relations, advocacy, working with the mass media and other communications activities;
Substantially contributes to drafting of progress reports required by donors and UNFPA, provide regular updates/briefs as required by UNFPA;
Contributes to creation and sharing of knowledge by synthesizing and documenting findings and lessons learned, success stories and best practices, strategies and approaches of the CO, and drafting relevant materials for dissemination;
Carries out any other duties as may be required by supervisor and UNFPA country office management.
Competencies
Core Competencies:
Achieving results;
Being accountable;
Developing and applying professional expertise/business acumen;
Thinking analytically and strategically;
Working in teams/ managing ourselves and our relationships;
Communicating for impact.
Functional Competencies:
Managing the organization's financial resources;
Providing procurement services;
Ensuring facilities and assets management;
Providing logistical support;
Managing data;
Managing documents, correspondence and reports;
Managing information and work flow;
Planning, organizing and multitasking;
Supporting financial data analysis.
Managerial Competencies:
Providing strategic focus;
Engaging internal/external partners and stakeholders;
Leading, developing and empowering people/ creating a culture of performance;
Making decisions and exercising judgment.
Values:
Exemplifying integrity;
Demonstrating commitment to UNFPA and the UN System;
Embracing cultural diversity;
Embracing change.
Required Skills and Experience
Education:
Master's degree or equivalent, preferably in Economics, Public Administration, Human Rights Law, Social Sciences including Gender Studies, Political Science, International Relations, or other relevant studies for UNFPA`s mandate.
Knowledge and Experience:
Minimum 3 years of relevant work experience in project management, project coordination and implementation services or related field preferably in the international organization;
Familiarity with UN procedures and working methods, particularly with UNFPA agenda, policies and procedures is a plus; Knowledge about the UN and humanitarian coordination structures would be an advantage;
Excellent working knowledge of MS Office-Word, Excel, Power Point, Internet, e-mail applications, etc.
Language Requirements:
Fluency in English, Ukrainian and Russian is required.
Disclaimer
UNDP reserves the right to select one or more candidates from this vacancy announcement. We may also retain applications and consider candidates applying to this post for other similar positions with UNDP at the same grade level and with similar job description, experience and educational requirements.
Scam warning
The United Nations does not charge any application, processing, training, interviewing, testing or other fee in connection with the application or recruitment process. Should you receive a solicitation for the payment of a fee, please disregard it.
Application Instruction: If you wish to apply for this or other positions, please visit UNDP website, section jobs and apply only: https://jobs.partneragencies.net/erecruitjobs.html?JobOpeningId=28205&hrs_jo_pst_seq=1&hrs_site_id=2
DEADLINE FOR APPLICATIONS: January 29, 2020.
---