Сайт пошуку роботи №1 в Україні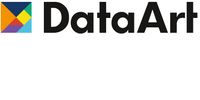 Вакансія від 15 лютого 2020
Senior .NET Developer (Financial Services)
DataArt
IT; більше 1000 співробітників
Харків, майдан Захисників України, 7/8.
2,2 км від центру · На мапі
Тамара Змиевская ·
Показати телефон
Повна зайнятість. Досвід роботи від 2 років. Вища освіта.
Опис вакансії
Our client services large investment funds from the US, Canada, and Europe. Among their main areas is the management of funds and asset portfolios.
DataArt's specialists are working on software support and the modernization of the client's large financial system. DataArt's distributed team consists of 24 people, and the in-house team is 50+ people.
Note that we hire specialists not to the project, but to one of DataArt's companies. If the project is over, or you become uncomfortable in it, you can discuss a transition to another project.
Required Skills and Experience:
3+ years of experience in developing commercial applications on .NET and C#
Understanding basic design patterns
Experience with MS SQL Server and T-SQL
Knowledge of ADO.NET, Entity Framework, XML/XSL
Experience with Test Driven Development
Experience in task estimation
Excellent communication skills
Experience and basic skills in collecting and analyzing requirements
Experience with Agile
Desire to study the client's product
Good spoken English
Additional Competences:
Skills in collecting and analyzing requirements
Database design skills
Experience in describing and coordinating technical solutions
Basic knowledge of UML diagrams
Experience in creating and demonstrating working prototypes (from scratch and within the framework of an existing project) on user requests
Experience in profiling and optimizing the performance of commercial applications on.NET, MS SQL Server
DataArt Offers:
• Professional Development:
— Experienced colleagues who are ready to share knowledge;
— The ability to switch projects, technology stacks, try yourself in different roles;
— More than 150 workplaces for advanced training;
— Study and practice of English: courses and communication with colleagues and clients from different countries;
— Support of speakers who make presentations at conferences and meetings of technology communities.
• The ability to focus on your work: a lack of bureaucracy and micromanagement, and convenient corporate services;
• Friendly atmosphere, concern for the comfort of specialists;
• Flexible schedule and the ability to work remotely;
• The ability to work in any of our development centers.
---
Схожі вакансії
Статистика зарплат