Сайт пошуку роботи №1 в Україні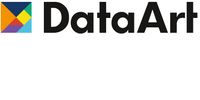 Вакансія від 30 березня 2020
C++ Developer (Communication Recording Solutions)
DataArt
IT; більше 1000 співробітників
Київ
Повна зайнятість. Досвід роботи від 2 років.
Опис вакансії
Our client is a large technology company that develops solutions for recording and working with voice data. Through integration with telephone systems, this open and extensible platform allows to record, manage, and listen to calls live as well as to decrypt conversations.
The product is used in large organizations and call centers that provide voice support to their customers.
The project uses modern technology, microservice architecture, and best practices.
Responsibilities:
Assisting with the initial assessment of features, project scope, and required efforts
Providing accurate estimates for the product backlog
Supporting the delivery of the team's sprint goals
Performing unit and/or BDD testing
Developing high-quality code to meet the software's requirements
Performing code review
Working with 3rd party APIs to provide high-quality voice recording solutions
Supporting the use of automated acceptance tests where possible
Supporting the testing of releases as necessary
Supporting project delivery by resolving issues in the released functionality
Must have:
C++ programming experience
Experience with Socket APIs, REST/Web APIs
Experience with RabbitMQ.
Understanding of Service Oriented Architecture (SOA)
Experience with Dependency injection
Experience with unit testing and TDD
Experience with VoIP and/or audio streaming
Ability to prioritize tasks
Knowledge of software development life cycles
Understands software development concepts
Experience working in an Agile team, preferably in a DevOps environment
Spoken English
Would be a plus:
Knowledge of C#
Experience in the field of telecommunications
DataArt offers:
Professional Development:
• Experienced colleagues who are ready to share knowledge;
• The ability to switch projects, technology stacks, try yourself in different roles;
• More than 150 workplaces for advanced training;
• Study and practice of English: courses and communication with colleagues and clients from different countries;
• Support of speakers who make presentations at conferences and meetings of technology communities.
The ability to focus on your work: a lack of bureaucracy and micromanagement, and convenient corporate services;
Friendly atmosphere, concern for the comfort of specialists;
Flexible schedule and the ability to work remotely;
The ability to work in any of our development centers.
---
Схожі вакансії
Статистика зарплат