Сайт пошуку роботи №1 в Україні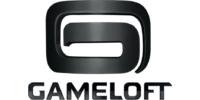 Вакансія від 1 жовтня 2020
Product Marketing Manager
Gameloft
IT; 250–1000 співробітників
Харків, проспект Незалежності, 10.
1,4 км від центру · На мапі
Повна зайнятість. Досвід роботи від 2 років.
Опис вакансії
Job Description
As part of the Marketing department and working in close collaboration with the production, monetization and user acquisition team, you will manage, launch, promote and sustain a portfolio of social free-to-play games throughout their entire life cycle. This role is located in our production studio in Kharkov but you will also work and coordinate with our international teams including but not limited to local Marketing & PR Managers, web development studios, video production studios, artists, Community Managers and Customer Care Managers.
Requirements:
3+ years in consumer marketing, ideally in online entertainment or social products;
Knowledge and passion for video games from hardcore gamers titles to casual social games, and entertainment as a whole;
Strong analytical skills with a meticulous mind;
Creative spirit capable of creating innovative marketing programs that are result oriented;
Strong leadership skills;
Ability to work with a wide range of profiles (business, game design, analysts, etc.);
Advanced English level is a must.
Responsibilities
Product marketing:
Identify the game's target audience, positioning, values, and selling points;
Create brand identity: title, packaging, and «story telling» around game's scenario and characters;
Manage the marketing deliverables: keep up to date a reliable planning, create the marketing deliverables with the marketing artists, and make sure the marketing assets are top notch quality;
Conduct market researches, competition benchmarks, polls and consumer studies and deliver relevant analysis according to identified problematic;
Follow the game development stages and make recommendations to improve user experience, engagement, socialization and retention;
Coordinate game's approval with copyrights owner (Universal, Sony Pictures, Ubisoft, Marvel, etc.).
Global launch plan:
Define the marketing strategy to create brand awareness and generate traffic and installations including but not limited to: press relations, promotion and partnership programs, social marketing actions, traffic acquisition recommendations, etc.;
Coordinate implementation with local marketing & PR teams, Key Account Managers, Game Monetization & User Acquisition Manager, and partners;
Constantly support our sales teams in any way with pitch docs for app stores merchandising, develop specific sales tools;
Create game's promotional tools, including videos, web assets, screenshots, store descriptions and visuals, PR tools and all other needed assets for special marketing initiatives;
Analyze marketing campaign results and report it to game's team, top management, and licensor.
Game Evolution:
Coordinate community management and customer care activities and develop messaging and set specific game customer care policy when needed;
Measure and analyze game users' feedback, behavior, and market's acceptance. Share results & recommendations with game's production team and top management;
Prioritize bugs fixes and user experience improvements, following up on the game updates schedule with production team and monetization manager;
Manage a marketing calendar based on game's updates and promotions, and oversee related announcements, merchandising, and community management.
To apply, you should send us the following documents:
CV in English
Cover Letter in English with the subject «Why do I want to join Gameloft at the position of a Product Manager?»
Benefits:
Join a leading global mobile and video games publisher and developer utilizing the state-of-art mobile technologies and devices;
Become a part of the talented international team in a friendly, creative and dynamic environment;
Become a true pro in the fast-growing, exciting and innovative video games industry;
Be proud to deliver the prestigious products winning the top rankings worldwide;
Enjoy the exiting life of Gameloft with corporate trips, sponsored team building and other joyful events;
Build up your career with dynamic promotions and world wide opportunities.
---
Схожі вакансії
Статистика зарплат