Сайт пошуку роботи №1 в Україні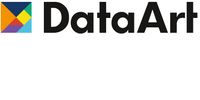 Вакансія від 9 квітня 2021
Scala Developer (Banking App)
DataArt
IT; більше 1000 співробітників
Київ
Повна зайнятість. Досвід роботи від 2 років.
Опис вакансії
DataArt is currently engaged in the process of modernizing the IT-structure of a commercial bank whose assets are worth roughly $2 billion. The number of services the bank provides to their clients is constantly growing, and so does the number of clients (several million as of today). This fact drives the bank to expand the features of their IT systems, which is done by using cutting-edge technologies. DataArt's specialists are currently helping the company to implement this.
Our specialists develop, test, and support client applications and parts of the bank's internal system. They all must work fast and under high load while being flexible enough to also introduce new features. The applications we're creating help the clients with their financial history and analyze financial flows. DataArt is also integrating applications with payment systems and other external services.
Technology stack: Scala, akka-http, Alpakka, Slick, Kafka, Kafka Streams, gRPC, Cassandra, Oracle, Couchbase.
Must have
Development experience using Scala (a background in Java or Kotlin would be a plus)
Experience with functional programming languages
Practical experience in database design
Experience using the Akka Scala framework
Knowledge of or experience with the Confluent platform (Kafka, Kafka Streams, Alpakka)
Experience using NoSQL (Cassandra, Couchbase)
Experience using ORM (Slick)
Knowledge of OOP, OOD, and design patterns
Ability to use automatic testing systems (JUnit, ScalaTest, ScalaMock)
Ability to work independently
Teamwork skills
Would be a plus
Experience in maintaining project documentation
Knowledge of JavaScript frameworks and libraries (e.g. Angular.js, jQuery)
Knowledge of HTTP and WebSockets
Experience using Java Spring frameworks (IOC, Security)
DataArt offers:
Professional Development:

Experienced colleagues who are ready to share knowledge;
The ability to switch projects, technology stacks, try yourself in different roles;
More than 150 workplaces for advanced training;
Study and practice of English: courses and communication with colleagues and clients from different countries;
Support of speakers who make presentations at conferences and meetings of technology communities.

The ability to focus on your work: a lack of bureaucracy and micromanagement, and convenient corporate services;
Friendly atmosphere, concern for the comfort of specialists;
Flexible schedule (there are core mandatory hours), the ability to work remotely upon agreement with colleagues;
The ability to work in any of our development centers.
---
Схожі вакансії