Сайт пошуку роботи №1 в Україні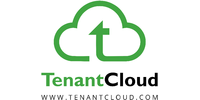 Вакансія від 24 вересня 2020
Head of HR Department
TenantCloud
IT; 10–50 співробітників
Івано-Франківськ, вулиця Любомира Гузара, 49.
0,4 км від центру · На мапі
Повна зайнятість. Досвід роботи від 2 років.
Опис вакансії
We are looking for a skilled HR TL professional to maintain all human resources operations in our company. We expect our HR to be friendly, responsible, with a good sense of humor, and most of all, initiative.
Qualifications:
Proven experience as HR Manager for 2+ years
Solid understanding of company hiring and employment processes as well as HR principles and practices
Strong administrative and organisational skills with the ability to multitask and prioritise workload, work in strict deadlines
Ability to communicate at all levels in the company in a professional manner
Knowledge of Human Resource and Ukrainian regulatory laws and practices
Strong interpersonal skills with demonstrated ability to resolve conflicts and negotiate mutually beneficial outcomes
Proficiency with computer programs including HR database, Microsoft Office, etc.
Ability to be highly productive and initiative with minimal oversight from senior management
Upper Intermediate+ English (spoken and written) is a must
Bachelor's degree or equivalent in psychology is a plus
Good sense of humor is also a plus!
Responsibilities:
Onboarding newbies and help them get acquainted with the corporate culture and the team
Assist with employee relations including employee development, communication, and conflict resolution
Create, coordinate and manage HR day to day activities and functions, especially during the Covid-19 period
Conduct new hire orientation and training, interviewing talents and providing feedback as well as getting feedback
Maintain personnel and human resources related files and provide HR policy guidance
Assist with other HR responsibilities including compensation, benefits, training and development initiatives (IDPs)
Perform other miscellaneous duties assigned by the management
Be responsible of company branding (both internal and external), support the company brand on the job market
Promote corporate culture through the team to the market.
Organize events using your creative imagination (celebrations, team buildings, etc.)
Convey company values and vision
Interact with potential talents on themed events
We offer:
Great motivated and friendly team
Comfortable office in Ivano-Frankivsk city centre
Challenging project with offices in Ivano-Frankivsk, Austin, Chicago and Salt Lake City
Paid vacation and sick leave, additional days off for special occasions
Two variants of working schedule
Trainings, seminars, conferences, certifications etc. fully or partially paid by the company on behalf of IDP program (Individual Development Plan)
Office coffee/tea and other goods provided free by the company
Exclusive opportunity to get incentive units during investing rounds, which are the company's shares that literally make you a co-owner of the company.
---
Статистика зарплат