Сайт поиска работы №1 в Украине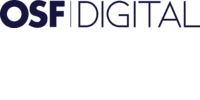 Вакансия от 20 октября 2020
Back-end developer (Salesforce Commerce Cloud)
OSF Digital
IT; 50–250 сотрудников
Ивано-Франковск, вулиця Гетьмана Мазепи, 72.
1 км от центра · На карте
Valentyna Mylinchuk ·
Показать телефон
Полная занятость, удаленная работа. Опыт работы от 2 лет. Высшее образование.
Описание вакансии
We look for tech-savvy Back-end developers to join team in Ukraine and eventually become a part of our success story with Salesforce Commerce Cloud enterprise platform (formerly known as Demandware). We're proud to work with such famous brands as L'Oreal, Giorgio Armani, Urban Decay, Marmot and to extend the list of happy clients.
Required skills
At least Upper-Intermediate (B2) English.
A good understanding of JavaScript and Node.js
Experience with Web Services
Experience consuming real-time data from APIs (Rest, JSON)
Previous experience in back-end development (PHP, ASP.NET, Java, etc.)
Experience with Ajax applications
Experience with object-oriented programming and MVC design patterns
As a plus
Experience in Salesforce Commerce Cloud (Demandware) implementations.
Responsibilities:
Develop dynamic enhanced e-commerce web experiences;
Develop customer-specific web-based applications, systems integrations and custom applications following the latest industry standards and best practices;
Develop high performance eCommerce experiences considering the latest digital trends: mobile first, intuitive UX\UI, global reach.
What do we have to offer:
International working environment.
Clearly defined career path.
Technical certifications .
Periodic evaluations and salaries raises in accordance with performance.
Private medical insurance.
Team building activities in Ukraine and abroad.
Flexible schedules.
Continuous learning programs.
Because you want to learn new things…
In your first month of working with us, you will have a training program during which you will receive all the information and documentation regarding Salesforce Commerce Cloud platform. You will not be alone in this learning process, but rather a Technical Trainer will guide you and answer all your questions, so everything will be clear before joining a team in developing an eCommerce project. After finishing the training you will have a technical mentor (an experienced developer) whom you can turn to whenever you have difficulties or questions.
Salesforce Commerce Cloud means diversity. You will not work on the same old project dreaming about new challenges or changing the company in order to be in contact with something new.It takes 6 weeks to 6 months to implement a project and then you switch themes and projects.
OSF Global Services is one of the three top partners for Salesforce Commerce Cloud. Our excellent results were rewarded at Dreamforce 2016, where OSF Commerce won Salesforce's Partner Innovation Award in the Retail category for implementing our OSF UnifyCOMMERCE product, a unique integration of Salesforce Service and Sales Clouds with Commerce Cloud.
If you're interested in switching to SFCC please apply and we'll start our recruiting process.
We are looking forward to meeting you!
#demandware, #DWRE, #SalesforceCommerceCloud, #eCommerce, #back-end, #backend, #cloud-based, #digitalcommerceplatform, #DScript, #SaaS, #OOP, #Object-Oriented, #JS, #JavaScript, #WebServices, #API.
---
Похожие вакансии
Статистика зарплат