Сайт поиска работы №1 в Украине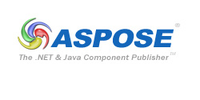 Вакансия от 12 декабря 2018
Aspose. CAD Senior .NET Developer/Product Lead
Компания:

Aspose Pty Ltd
IT;

10–50 сотрудников

Город:

Киев

Вид занятости:

удаленная работа

Требования:

опыт работы от 5 лет, высшее образование
Описание вакансии
Aspose is looking for an experienced .NET Software Developer/Product Lead
If you feel yourself as a mature developer, write high quality code and know how to design scalable robust software applications then this position might be good for you.
We are looking for a Senior .NET Software developer to occupy Product Lead role in one of our company's projects:
Expertise:
• Design high-performance, highly usable, scalable, testable, easy maintainable, elegant, secured, reliable, testable, transparent, interoperable applications
• Strong programming skills on .NET framework
• CI/CD is a plus
• Web development skills are a plus
Responsibilities:
• Leads gathering system requirements, developing application architecture, building information logical data models, major entities, attributes, relationships and software components.
• Develop for developers — challengeable and exciting as twice as much
• Design algorithms, and whole product architecture
• Ensure high code quality. E.g. through reviews, refactoring, processes, code metrics, etc.
• Ensure high maintainability of the code
• Cooperate with developers and team leads in other teams
Your profile:
The successful candidate demonstrates most of the following qualifications:
• Degree in Computer Science or Engineering or similar field
• 5+ years of experience as a software developer with relevant technologies (C# / C++ / .Net)
• Solid experience with design patterns and OOP principles
• Interest in 3D and computational geometry
• You work with strong commitment and take ownership of your work
In all your challenging tasks you will find support and help from your team. All of us are easy to contact and willing to assist, so if you are proactive person and not afraid to ask questions, then we are the perfect match
We offer:
• Competitive salary level
• Stable long time work
• Interesting work from home with flexible schedule that allows improving your skills, building a career
• Regular salary review and bonuses based on performance
• Annual paid vacation (20 working days) and paid sick leaves
• Lots of interesting challenges that will require your technical, analytical and communicative skills
Please send your CV in English.
---
Похожие вакансии