Сайт поиска работы №1 в Украине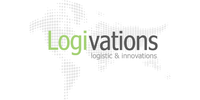 Вакансия от 11 декабря 2018
Python software engineer
Компания:

Logivations


IT;

50–250 сотрудников

Город:

Львов

Вид занятости:

полная занятость, готовы взять студента

Требования:

опыт работы от 2 лет, высшее образование
Описание вакансии
Logivations team is seeking a software developer who can implement perception & learning systems using 2D and 3D visioning systems that are Enterprise-grade and ready for real world deployment. The ideal candidate takes ownership of their work, is self-motivated & practical in their problem-solving and thrives in a fast-paced, highly-collaborative applied research environment.
Responsibilities
Design and development of computer vision applications using a python stack
Design and improve software architectures for real-time applications
Develop for PC and embedded targets
Integrate latest machine learning and computer vision algorithms
Development of turning prototyped algorithm into high quality product ready code
Design and provide strategies for optimizing computer vision algorithms for different embedded system and mobile devices
Implement embedded software for multi bar-code decoding, item recognition as well as OCR
Takes responsibility for communicating with different engineers (embedded systems, back-end server, computer vision) to continuously improve and optimize implemented algorithms
Create software test and provide support to trouble shoot software issues when needed
Documentation of software architecture
Qualifications
Masters in Computer Engineering/Computer Science (preferably with specialization in computer vision and machine learning); alternatively a comparable industry career, with significant experience in delivering products using state-of-the-art computer vision and/or machine learning systems
Skilled programmer in Python
Experienced in software engineering and software architecture
Experience with generic open source packages such as OpenCV
Broad understanding of computer vision; key areas of interest include object detection, tracking and recognition, multiple view geometry, OCR detection, camera calibrations, 3D data processing, SfM/SLAM, activity recognition
Comfortable in developing on Linux
Able to grasp new concepts quickly
Able to adapt and use these patterns in innovative ways to develop custom solutions
Able to take initiative on issues and report results instead of waiting for task lists
Good presentation skills, both prepared and «on demand» talks
Strong team player mentality, good communication and interpersonal skills
Nice to Have
Understanding of machine learning technology and experience on turning machine learning technologies into practical, state-of-the-art systems
In-depth knowledge with CUDA and OpenCL programming, GPGPU programming, Linux architecture and GPGPU acceleration
Understanding of source control such as GIT
Good understanding of distributed computing
Understanding Docker images/containers
We offer you
A very interesting and challenging job
Flexible working schedule
Good payment in euro, career opportunities and further benefits
Optimal working environment and a workplace
Travel abroad to meet and work with real customers and development partners
Are you interested? We are happy to receive your CV or resume.
---
Похожие вакансии