Сайт поиска работы №1 в Украине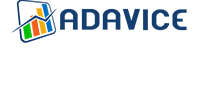 Вакансия от 14 февраля 2019
Junior media buyer, partnership manager
Компания:

Adavice


IT;

50–250 сотрудников

Контактное лицо:

Kateryna

Телефон:

Город:

Харьков

Вид занятости:

полная занятость, готовы взять студента
Описание вакансии
Have you heard anything about digital (internet) marketing field? We bet, you have!
In everyday life you're surrounded with a huge amount of internet advertisements. When?
When you search in the Internet, watch TV-shows and movies, open your mailbox…Digital marketing is everywhere, trying to catch you with your latest searches and e-commerce related advertisement.Question is: do you want to be on the other side, do you want to be not only a customer, but deal with advertisement itself, create, promote and set up agreements with the biggest Companies in the digital marketing world?
If — yes, Adavice welcomes you. We are advertising agency, focused on online marketing with in-house developed sources. And now with expanding the traffic sources we look for active Media Partnership Manager to join a team.
With us you will have an opportunity:
to learn basics of digital marketing field during your mentoring period
to work from the 1st day with real partners to practice received knowledge
to seek new media opportunities
to run advertising campaigns
to track advertising space results and initiate profit optimization
to build strong long-term relationships with existing partners
to improve your English day by day!
What we expect from you:
At least Intermediate level of English and a huge desire to improve it with us!
Potential in communication, negotiations and selling
You are proactive and know how to reach your goals
You are ready to learn and develop
Analytical thinking — it is about you
Marketing and Sales oriented, team player qualities, autodidact.
Previous experience — will be an advantage
We offer:
Friendly working environment
Interesting projects, individual career path, opportunities for self-realization
Competitive compensation depending on experience and skills
Social package and benefits (paid vacation, free English classes, paid sick leave, pregnancy policy, regular vacations)
Opportunity to attend paid seminars, trainings, conferences abroad
Unforgettable team events and big company parties
Centrally located office with cozy atmosphere that creates good working conditions.
We will happily welcome and teach you all you should know for this position. We are ready to consider students, who want to start full time job.
Looking forward to your CV: [отправить резюме].
---
Похожие вакансии