Сайт поиска работы №1 в Украине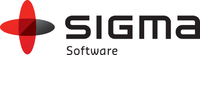 Вакансия от 12 января 2021
Java Developer (Aviation Domain)
Sigma Software · VIP
IT; больше 1000 сотрудников
Киев, вулиця Ярославська, 58.
2,5 км от центра · На карте
Полная занятость. Опыт работы от 2 лет.
Описание вакансии
We welcome a Java Developer to be a part of our experienced team working with the best airlines in the world. Join our team in Ukraine if you like to facilitate people's lives!
Our customer is a one of the largest airline companies.
The project embraces the development of optimization solutions for various airlines and railway companies worldwide for one of the largest IT employers on the Swedish west coast. At this project, just as at others, we solve some of the most complex optimization problems in the world. We are passionate about making even the most complex issues simple and transparent for our customers.
Responsibilities:
Design separate components, modules, classes, database tables, etc.
Maintain existing legacy components, modules, and configuration changes
Configure API integrations with different systems
Code, debug, document, and maintain portions of software
Perform unit and integration testing
Perform team peer code and design reviews
Contribute to the development of technical project documentation and user documentation
Participate in workshops and business trips to the customer in Sweden and work closely with the customer and other customer teams
Requirements:
At least 3 years of experience in commercial software development
Good knowledge of Software Development Best Practices and Design Patterns
Good understanding of Agile work approach and its benefits
Good Java Core knowledge
Strong OOP/OOD skills and excellent quality of produced code
Experience working with CI/CD
Record of success working directly with a client
Strong Intermediate level of English
Would be a plus:
Experience with basic Windows Administration
Knowledge of Behave testing
Experience working in the Aviation Domain
Experience with security tasks in software development
---
Похожие вакансии
Статистика зарплат