Сайт поиска работы №1 в Украине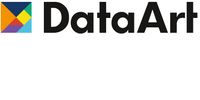 Вакансия от 16 апреля 2021
Java Developer (Incident Management Solutions)
DataArt
IT; больше 1000 сотрудников
Киев
Полная занятость. Опыт работы от 2 лет.
Описание вакансии
Our client develops technology for healthcare professionals. In emergencies, the service will respond to surges in people seeking medical help and coordinate specialists.
DataArt is putting together a team that will be involved in the development and support of Patient Record Tracking and Volunteer Management systems.
Must have
3+ years of experience in the development of web applications
Excellent knowledge of Java
Experience working with databases (SQL)
Experience with object-oriented programming (OOP), object-oriented design (OOD), and design patterns
Experience using test-driven development (TDD)
Experience using object-relational mapping (ORM), IoC containers
Experience working with Spring Boot, Spring 5, JavaScript (Typescript), and JavaScript frameworks (React.js or Angular.js and Sencha Ext.js)
Knowledge of build tools (Gradle, Maven)
Experienced team worker
Spoken English
Would be a plus
Experience with cloud technologies (AWS)
Experience using microservices
Knowledge of JavaScript frameworks (React.js, Angular.js, Backbone.js, Bootstrap)
Experience creating rich user interfaces (UI) based on HTML
Experience with the installation and administration of application servers (Tomcat, JBoss, GlassFish)
Experience using Continuous Integration systems (TeamCity, Bamboo, Jenkins, Gitlab CI)
DataArt offers
Professional Development:

Experienced colleagues who are ready to share knowledge;
The ability to switch projects, technology stacks, try yourself in different roles;
More than 150 workplaces for advanced training;
Study and practice of English: courses and communication with colleagues and clients from different countries;
Support of speakers who make presentations at conferences and meetings of technology communities.

The ability to focus on your work: a lack of bureaucracy and micromanagement, and convenient corporate services;
Friendly atmosphere, concern for the comfort of specialists;
Flexible schedule (there are core mandatory hours), the ability to work remotely upon agreement with colleagues;
The ability to work in any of our development centers.
---
Похожие вакансии
Статистика зарплат