Сайт поиска работы №1 в Украине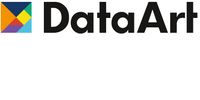 Вакансия от 9 апреля 2021
Oracle Developer (Information Technology Services)
DataArt
IT; больше 1000 сотрудников
Киев
Полная занятость. Опыт работы от 2 лет.
Описание вакансии
This London-based client is one of the world's most established stock exchanges. DataArt is working with multiple business units, helping the customer to re-architect key aspects of its data infrastructure and business applications, including taking them to the cloud. Our scope of engagement includes modern frontend development, data streaming, data warehousing, modern APIs, and other areas.
You will be working in a team of highly skilled engineers and hands-on architects. You will have an opportunity to raise your AWS qualifications and have time for self-education and preparation for certification in your area of interest. All team members, including project managers, are hands-on, with a technical background.
Responsibilities
Building and maintaining various ETL processes for the corporate DWH
Improvement and performance tuning of the existing ETL process
Help with the deployment and support newly introduced features
Working with the QA team, bug fixing
Task estimation
Must have
3+ years of experience with Oracle, excellent knowledge of SQL and Oracle operators
Experience with Oracle 12c/18c/19c
Strong knowledge of SQL and PL/SQL
SQL Queries optimization experience
Working with heterogeneous data sources in Oracle XML, JSON, Flat files, other DB
Understanding the principles of building ETL processes and their support
Understanding the concepts and principles of building and maintaining data warehouses
Good spoken English
Would be a plus
Practical experience with at least one ETL tool
Knowledge of AWS
Knowledge of Bash scripts
DataArt offers
Professional Development:

Experienced colleagues who are ready to share knowledge;
The ability to switch projects, technology stacks, try yourself in different roles;
More than 150 workplaces for advanced training;
Study and practice of English: courses and communication with colleagues and clients from different countries;
Support of speakers who make presentations at conferences and meetings of technology communities.

The ability to focus on your work: a lack of bureaucracy and micromanagement, and convenient corporate services;
Friendly atmosphere, concern for the comfort of specialists;
Flexible schedule there are core mandatory hours, the ability to work remotely upon agreement with colleagues;
The ability to work in any of our development centers.
---
Похожие вакансии