Сайт поиска работы №1 в Украине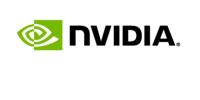 Вакансия от 12 апреля 2021
Performance Engineer (Python) to Kyiv
NVIDIA
IT; больше 1000 сотрудников
Киев, ищем в Днепре, вулиця Богдана Хмельницького, 17/52-А.
0,9 км от центра · На карте
Elena Zinchenko ·
Показать телефон
Полная занятость, удаленная работа, готовы взять человека с инвалидностью. Опыт работы от 2 лет. Высшее образование.
Описание вакансии
Do you love working with sophisticated systems, having system level overview from architecture level, till deployment and clearly share your ideas with others? Are you driven to achieve your best and enjoy working to improve the future? We're looking for a performance engineer, who love challenges and can deal with complex requirements and various components, to get the most performance out of our network interface controllers NICs and SmartNICs.
What you'll be doing:
Analysis and diagnostics of bottlenecks in the most advance systems in the industry and in our Silicon. Working closely with different HW and SW groups to acquire optimal solutions.
Define performance tests for new features, making sure our NIC is able to reach its limits, calculating expected results.
Development and maintenance of automation tools and infrastructure, to provide the best performance reports!
Ensure no regression is present between releases.
Using strong communication skills, build and drive architecture, analysis documents and communications to internal and/or external audiences about our technology.
What we need to see:
Bachelor's degree in Computer Science / Software Engineering / Computer engineering or equivalent.
2+ years experience in SW/HW engineering.
Strong communication skills and positive thinking.
Understanding of multi core hardware, operating systems design, concurrency, virtual memory, caching, interrupts, device drivers.
Experience with design and development software.
Self-learning, delving into new areas fast.
Highly organized and driven, with the ability to work in a dynamic environment across multiple countries and time zones.
Ways to stand out from the crowd:
Previous experience as a performance engineer.
Strong Python and scripting skills.
Experience with debugging
We offer:
Competitive salary + bonuses.
A bonus package, including NVIDIA shares, premium medical and life insurance, paid vacation and sick leave, gym, training, courses, parking and much more.
English classes.
Personalized career development plan.
Annual performance, position, and salary reviews.
Comfortable office in the city center Leonardo Business Centre, near metro Teatralna and Zoloti Vorota.
Opportunity to work remotely.
NVIDIA is widely considered to be one of the technology world's most desirable employers. We have some of the most forward-thinking and hardworking people in the world working for us. If you're creative and autonomous, we want to hear from you!
NVIDIA is committed to fostering a diverse work environment and proud to be an equal opportunity employer. As we highly value diversity in our current and future employees, we do not discriminate including in our hiring and promotion practices on the basis of race, religion, color, national origin, gender, gender expression, sexual orientation, age, marital status, veteran status, disability status or any other characteristic protected by law.
---
Статистика зарплат