Сайт поиска работы №1 в Украине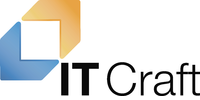 Вакансия от 13 апреля 2021
Middle Full Stack developer (Laravel, React)
ITCraft
IT; 50–250 сотрудников
Харьков
Полная занятость, удаленная работа. Опыт работы от 2 лет.
Описание вакансии
IT Craft invites Middle Laravel / React developer to join the team and to start developing a new project — SAAS platform developed for managing the process of providing the parking services and tracking all the related details by customers and representatives of the parking companies.
Responsibilities:
Creating or participating in the project architecture creation;
Developing a wide range of tasks with different complexity;
Supporting and enhancing already developed solutions;
Giving estimates;
Following coding standards and best practices;
Collaboration within the team to achieve the requirements above.
Required Qualifications:
At least 2 years of commercial experience in web development;
Strong knowledge in Laravel and experience with it for at least 1,5 years;
Strong knowledge of Javascript and experience with it at least 1 year;
Strong knowledge of working with relational databases MySQL;
Experience with ReactJS;
Experience in developing REST web services and working with APIs;
Must have experience using version control systems, such as GIT;
Understanding of the entire software development life cycle;
Knowledge of OOP and design patterns;
At least Intermediate level of English written and spoken.
Desired skills:
Experience with other modern PHP frameworks like Symfony, Yii2;
Experience with server-side JS engine — NodeJS;
Database optimization and replication knowledge MySQL, PostgreSQL;
Experience with task tracking systems like JIRA, RedMine;
Experience with developing scalable systems.
IT Craft offers:
Competitive salary according to the qualifications;
Comfortable working environment;
Flexible working hours;
Benefits package;
Reward for sports activities;
In-house English training.
Please send your CV.
---
Похожие вакансии
Статистика зарплат