Сайт поиска работы №1 в Украине
Резюме от 9 ноября 2018 PRO
Seleznova
Vitalia
Event Coordinator/Project Manager
, 50 000 грн
Полная занятость.
Возраст:

32 года

Город:

Киев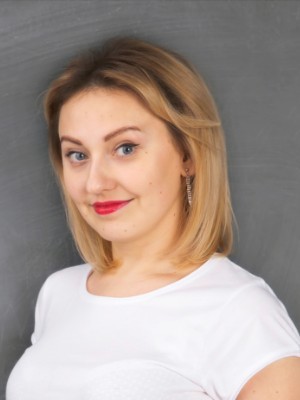 ---
Контактная информация
Соискатель указал телефон и эл. почту.
Получить контакты этого резюме можно на странице https://www.work.ua/resumes/3733811/
---
Опыт работы
Special Events Coordinator Europe
с 02.2017 по наст. время (1 год 9 месяцев)
Amway Ukraine, Kyiv (Retail)
Planned, organized and supervised more than 60 events of different types around Europe for the last 2 years
Searched event venues for different events
Prepared presentations with venue, gala dinners, activities, etc. proposals
Organized transfers for participants
Prepared and executed a detailed outline of the event needs
Traveled to events
Supervised the events on site
Managed survey monkey feedback post events
Negotiated rates with suppliers, control expenses and administer financial procedures
Developed a plan, program or agenda
Updated share point web site
Communicated with suppliers
Coordinated suppliers, handled client queries and troubleshoot on the day of the event to ensure that all runs smoothly;
Oversaw the dismantling and removal of the event and clearing the venue efficiently;
Made post-event evaluation (including data entry and analysis and produced reports for event stakeholders).
Arranged meeting space, lodging for guests, food and drink, music, visuals and any other needs the client has
Managed a budget;
Worked with Oracle, etc
Worked with Vivenio 7 registration program.
Worked on Perfect Table Plan seating for LTS and DC
Project manager
с 02.2016 по 10.2016 (8 месяцев)
MBA25 Company, Киев (Education)
•Work with top business schools and sell our products to them.
•Manage staff responsible for event coordination activities.
•Coordinate details of events.
•Hire, train, and educate staff on proper event procedures.
•Calculate budgets and adjust when necessary.
•Book venues and negotiate fees.
•Prepare invitations and send out at appropriate time.
•Hire bartenders and wait staff.
•Work with guest of honor to ensure all requests are met.
•Drive attendance to the event.
•Promote the event using flyers, cold calling, and social media as examples of ways to spark attention.
•Analyze event performance and prepare metrics presentation.
•Define company brand through events.
•Ensure staff is adequately prepared for event.
•Pay vendors for their participation in the event.
•Provide receipts if needed.
•Ensure day of event goes smoothly.
•Set up booths, flowers, decorations, and other event decor.
•Plan menus, order food, and hire chefs or caterers.
•Sample food, including main dishes and desserts.
•Give final approval for items such as music and menus.
Event manager
с 08.2015 по 02.2016 (6 месяцев)
Эмоушен Лаб, ООО, Киев (организация мероприятий)
•researching markets to identify opportunities for events;
•liaising with clients to ascertain their precise event requirements;
•producing detailed proposals for events (e.g. timelines, venues, suppliers, legal obligations, staffing and budgets);
•agreeing to, and managing a budget;
•securing and booking a suitable venue or location;
•ensuring insurance, legal, health and safety obligations are adhered to;
•coordinating venue management, caterers, stand designers, contractors and equipment hire;
•organising facilities for car parking, traffic control, security, first aid, hospitality and the media;
•identifying and securing speakers or special guests;
•planning room layouts and the entertainment programme, scheduling workshops and demonstrations;
•coordinating staffing requirements and staff briefings;
•selling sponsorship/stand/exhibition space to potential exhibitors/partners;
•preparing delegate packs and papers;
•liaising with marketing and PR colleagues to promote the event;
•liaising with clients and designers to create a brand for the event and organising the production of - tickets, posters, catalogues and sales brochures, plus social media coverage;
•coordinating suppliers, handling client queries and troubleshooting on the day of the event to ensure that all runs smoothly;
•overseeing the dismantling and removal of the event and clearing the venue efficiently;
•post-event evaluation (including data entry and analysis and producing reports for event stakeholders).
Personal Assistant to General Manager
с 02.2015 по 08.2015 (6 месяцев)
Кислотоупор ЛТД, ООО, Киев (промышленность)
•reading, monitoring and responding to your boss's email,
•answering calls and liaising with clients competently,
•preparing correspondence on boss's behalf,
•delegating work in your boss's absence,
•assisting your team
•managing your boss's electronic diary,
•planning and organising meetings,
•organising travel and preparing complex travel itineraries,
•attending meetings on your boss's behalf
•taking action points and writing minutes,
•preparing papers for meetings,
•taking dictation,
•planning, organising and managing events,
•conducting research,
•drafting communications on your boss's behalf,
•preparing presentations,
•managing and reviewing filing and office systems,
•typing documents,
•sourcing and ordering stationery and office equipment,
•managing projects,
•organising business meetings and appointments
•researching and presenting information
•contributing to financial planning
•supervising and developing staff
English Teacher
с 11.2014 по 08.2015 (9 месяцев)
Speak UP, Киев (образование)
---
Образование
Donetsk National University
Foreign Languages, English Language and Literature, Донецк
Высшее, с 09.2003 по 06.2008 (4 года 9 месяцев)
---
Профессиональные и другие навыки
Навыки работы с компьютером
Oracle, Gyra, Trello, Online registration tool – Vivenio, Microsoft Office (Excel, Word, Power Point), Perfect Table Plan
---
Знание языков
Английский — продвинутый
Немецкий — начинающий
Русский — свободно
Украинский — свободно
Итальянский — начинающий
---
Дополнительная информация
I am working now as an event coordinator and in charge of events around Europe in general and in the UK in particular. I have organized more than 60 events for the last 4 years and all of them were a success.
I am very passionate about my job. I can describe myself as a strong professional that is a good team player and can work independently and under pressure. I possess good communication and negotiation skills which help me to grow in my professional career. I am also a quick learner and am very curious about new things. I never stop on the achievements and keep on conquering new heights. I have completed a course in Marketing and am ready to develop this part of my career. I believe that the more you learn the better. There is nothing I cannot do or learn to do.
I am ready to provide recommendations if needed.
---
Сохранить в отклики
---
Похожие резюме
---