Сайт поиска работы №1 в Украине
Резюме от 30 октября 2018
Бунык
Евгений
Customer support representative, personal assistant
, 8 000 грн
Полная занятость.
Возраст:

36 лет

Город:

Львов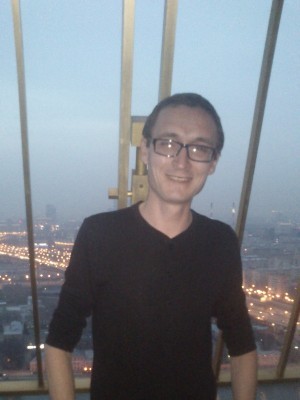 ---
Контактная информация
Соискатель указал телефон и эл. почту.
Получить контакты этого резюме можно на странице https://www.work.ua/resumes/5006840/
---
Дополнительная информация
Yevhenii Bunyk | ​Personal Assistant, Customer Support, Travel Manager
UKRAINE, L'viv | e-mail: ​[открыть контакты](см. выше в блоке «контактная информация»)​| Phone: [открыть контакты](см. выше в блоке «контактная информация»)

Objective
Getting active, creative or administrative work, which will implement the
acquired knowledge, my skills and experience, further development of
educational and professional aspects and career development.
It is desirable to develop new areas.
Date of birth: 31 Aug [открыть контакты](см. выше в блоке «контактная информация») years).

Education
1998 - 2003 L'viv National University, ​International Affairs Department,
Country-studying.

Work Experience
2012 - till now​​freelance specialist​: tour guide, translator, project manager, personal assistance, supplier.

Dec 2016 - May 2018 "Adelina" ​(outsourcing company, L'viv). Outsourced Customer Assistant.
Projects:
Assistance for ~2500 offices/depots of ​"Nova Poshta" (biggest private post operator in the Country), Customer
support outsourced around Ukraine. Customer troubleshooting.
"Ukrtelecom" ​(first and largest telecommunication company in UA), ​outgoing internet ...
"WOG" ​(fuel company), Customer loyalty system support.
"Vodafone" ​(telecommunication company), Level 1 support.
Sep 2011 - May 2012 "Terminal-LTD" ​(ecologically clean products development, ​L'viv​), inventor assistant.
Responsibilities: preparing contracts and agreements, invoicing, assist with all office administrative duties.
Oct 2009 - Mar 2011 "Parytet Ltd."​(advertisement company, ​L'viv)​, dispatcher.
Responsibilities: assistance with advertisement products maintenance, invoicing. 100+ of advertisement points.
Mar 2008 - Mar 2009 "Diamant" ​(official dealer of "Toyota Motor Corporation", ​L'viv​), showroom
administrator.
Responsibilities: customer service, assist with all other office administrative duties. Office ergonomics
continuous improvement.
Oct 2006 – Oct 2007 "Terra Tavrika Tours"​(travel company, ​Karlsruhe, Germany​), travel Manager.
Responsibilities: new routes development, documents assistance, Travellers support, troubleshooting,
Aug 2003 - Nov 2005 "Meest tour"​(travel company, ​L'viv​), Manager.
Responsibilities: Customer service, tour guide. Travel tours development, Travellers support.
Jun 1999 - Aug 1999​"ILF" (Engineering consulting company, ​Munich, Germany​), student's practice.

Additional Education
2006 - 2007 "VHS" language school , Karlsruhe, Germany, German language courses.
1996 - 1998 "Lingua" Language school, Ukhta, Russian Federation, office manager with knowledge of English
language.
Languages
English (fluent)​, Ukrainian (native), Russian (native), German (pre-intermediate).

Skills
Windows, MS Office, social networks, information research. Good negotiation and communication skills,
organization and multitasking, problem solving, customer service, strong team player.
Interests & Activities: Sports (took part in football and hockey tournaments on a youth level), music, trips
(travelled to Russia, Ukraine, Belarus, almost all countries of European Union).
References:​Available on request.

---
Сохранить в отклики
---
Похожие резюме
---