Сайт пошуку роботи №1 в Україні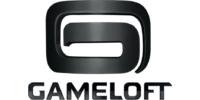 Вакансія від 15 жовтня 2018
Strong C++ Developer
Компанія:

Gameloft

VIP


IT;

250–1000 співробітників

Контактна особа:

Tatyana Ivanova

Телефон:

Місто:

Харків

Вид зайнятості:

повна зайнятість, готові взяти студента
Опис вакансії
In light of strong partnerships with such glorious licensors as Sega, Disney, Illumination we are looking for the toughest C++ developers.
As a part of Gameloft team responsible for creation and support of game engine and tools, you will join the full development cycle of new technologies, as well as support of existing ones. Your daily duties include software development, compilation and debugging.
Requirements:
• Practical programming experience in C ++ from 3 years in real projects;
• Experience in game programming is a plus;
• Experience in graphic engine developing in OpenGL is a big plus;
• Experience in Qt 5 is a big plus;
• Experience in Lua is welcomed;
• Experience in Unity / Unreal is welcomed;
• Interest in development and support of libraries / game editors;
• Capabilities in 3D programming and 3D engines are plus;
• Good 3D mathematics knowledge (Linear algebra, arrays, vectors, etc.);
• Good English skills (reading and writing);
• Teamwork, responsibility, deadline commitment.
Benefits:
• Join a leading global mobile and video games publisher and developer utilizing the state-of-art mobile technologies and devices;
• Become a part of the talented international team in a friendly, creative and dynamic environment;
• Become a true pro in the fast-growing, exciting and innovative video games industry;
• Be proud to deliver the prestigious products winning the top rankings worldwide;
• Be rewarded with attractive remuneration (dynamic salary review, bonuses, etc.) and other perks, directly related with your performance and contribution to the company;
• Enjoy the exiting life of Gameloft with corporate trips, sponsored team building and other joyful events;
• Build up your career with dynamic promotions and job opportunities.
---
Схожі вакансії