Сайт пошуку роботи №1 в Україні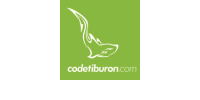 Вакансія від 25 червня 2018
Senior PHP/JS Developer
Компанія:

CodeTiburon


IT

Місто:

Харків

Вид зайнятості:

повна зайнятість

Вимоги:

досвід роботи від 2 років, вища освіта
Опис вакансії
CodeTiburon is looking for a Senior PHP/JS Developer (full stack) to join our team in Kharkiv on a full-time basis.
Your key responsibilities will include:
Collaborate closely with teams (PM, QAs, designers).
Research new features, analyze requirements, estimate implementation.
Create clean, well-documented code in PHP and JavaScript.
Assists with the onboarding of new Developers (shadowing, training, mentoring, and support).
Drive change to implement efficient and effective strategies as advised by management.
Gain enough business knowledge to be able to actively participate in specifying software solutions for business needs.
Perform tasks as assigned by management and provide technical assistance as needed.
Act as the example to all the developers on your team by being the person who most closely follows the principles and practices show the developers on your team better ways of doing things and help them improve their skills.
Actively contribute to the process of continual improvement.
Your skills and qualifications:
4+ year experience in PHP/JS programming.
Strong knowledge of OOP and design patterns.
Experience with modern PHP frameworks (Laravel, Zend, Symfony).
Experience with Node.js, Redis, NoSQL databases.
Good knowledge of Linux and AWS.
Good knowledge of relational databases, experience in designing and optimizing database.
Good knowledge of front-end technologies including Angular.
Good written and spoken English.
Strong analytical skills and attention to details.
Readiness to become a team lead is a plus.
If this sounds like you and you have most of the skills and qualifications above please send your CV to [надіслати резюме].
We sincerely thank all applicants for applying; if we like what we see and feel you are a match for our position, we will be in touch.
Схожі вакансії