Ukraine's #1 job site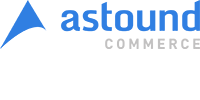 Job from October 13, 2019
Engagement Manager
Company:

Astound Commerce

VIP


IT;

250-1000 employees

City:

Kyiv

Employment type:

full-time

Requirements:

work experience more than 5 years , higher education
Job description
Who we are and what we do:
Astound Commerce, the world's largest privately held digital commerce agency, combines strategy, technology, creativity, insight and a proven methodology to deliver exceptional digital shopping experiences. Through a forward-thinking, results-driven approach, Astound Commerce serves leading global brands such as Adidas, L'Oreal, Under Armour, Jimmy Choo, Lacoste and Versace. Founded in San Francisco in 2000, the passionate team of some 700 dedicated, diverse industry and technology experts has decades of ecommerce experience and more than 400 implementations under their belt to address the complex challenges, advancing technologies and unique needs of global markets. To learn more, visitastoundcommerce.com
Brief description of the open position:
Responsible for interfacing with clients as the Astound owner for the success of the engagement. Ultimate owner of the engagement P&L, and delivering a quality result that meets client business objectives.
You will:
Leading engagements from post sales stage to successful delivery of the project in terms of scope, deliverables, budget, client satisfaction and achievement of required engagement objectives. Managing all aspects of client engagement;
Preparing all client facing deliverables such as project plan, issues/risk register and weekly status reports. Leading and managing the implementation project team;
Effectively identifies and solves project-related problems that are technical, business and resource specific. Facilitates brainstorming sessions, project kick-offs, planning, and retrospectives/post-mortem;
Identifying opportunities to provide additional value to our clients and to work internally with the Client Director in those pursuits. Driving the continuous improvements of our implementation methodology and service offerings based on client experiences;
Works collaboratively with cross-functional teams to identify and enact continuous improvements to the project-delivery process, constantly driving for final quality of client deliverables and experience;
Demonstrating the ability to influence and consult (providing options with pros, cons and risks) while providing direction to sponsors/stakeholders in solving governance, program/project management, business process and/or technical problems.
You have:
Skills and competencies — must have
Has a strong background working with Enterprise Software companies and/or Consulting/Agencies companies;
Subject matter expert in project management and oversight;
Strong oral and written communication skills, including presentation skills;
Strong problem solving and troubleshooting skills;
Ability to work both independently and as part of a team;
Strong interpersonal skills, customer centric attitude;
Proven team player and team builder;
Strong organizational and analytical skills.
Qualifications and experience — must have
Experience leading the deployment of agency or technology solutions in client environments;
Experience leading matrixed cross-functional project teams;
Project Management Professional (PMP) certification or other project/program management training;
Familiarity with SaaS deployments and its supporting architecture;
Five plus years relevant consulting or industry experience in user experience, ecommerce or technology;
Bachelor's Degree or equivalent, and a proven background in consulting and project management.
Working conditions and C&B structure — proposed by Hiring Manager
Ability to travel up to 25%.
We offer:
Knowledgebase of the world's largest ecommerce delivery team;
Trainings and certifications;
A constant inflow of ecommerce projects with global outreach;
Well set SDLC process with use of Agile, Scrum, Waterfall depending on a project;
Coaching and reviews to support your career development;
Internal/external engineering and business training and conferences and time for self-education;
Extensive technical library with option to order books and English classes;
A network-style culture with geographically distributed teams, easy communications and access to clients;
Possible international on-site visits;
Work-life balance approach and healthy lifestyle programs.
---
Similar jobs