Сайт поиска работы №1 в Украине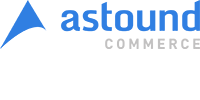 Вакансия от 14 сентября 2018
Senior UX Designer
Компания:

Astound Commerce

VIP


IT;

250–1000 сотрудников

Город:

Киев

Вид занятости:

полная занятость

Требования:

опыт работы от 2 лет, высшее образование
Описание вакансии
Astound vision
Astound Commerce provides tailored solutions for wide range of ecommerce businesses: from pet food to B2B restaurant kitchen appliances. Our UX designers craft customer experiences for world-class projects that enable our clients to be successful by combination of human-centered design and leading-edge ecommerce solutions. We work with clients from USA, UK, Germany and Middle East. We need a skilled UX designer to join our Ukrainian team. You will be involved in every step of the design process: research user and business needs, drive onsite workshops with a client, craft prototypes of needed fidelity, present your solutions to team and clients.
Benefit of working in Astound
You will learn the well established design and development process, will have a voice to improve things on a project and on a team level, personally persuade clients that your ideas work, will have a different possibilities to learn world class UX best practices.
Through a forward-thinking, results-driven approach, Astound Commerce serves leading global brands such as Adidas, L'Oréal, Under Armour, Jimmy Choo, Lacoste and Versace.
You will:
Lead big ecommerce projects;
Compile researches and evaluations;
Balance user needs against business goals and technology capabilities;
Contribute to high-level strategic decisions with the rest of the team;
Work directly with client;
Work directly with engineers, provide review and advice for functional documents;
Provide artifacts to clarify the requirements: user flows, personas, journey maps etc;
Design prototypes.
You have:
Solid 3+ years of UX, UI and interactive work;
Strong understanding of User Centered Design methods;
Experience in creating interactive & high fidelity prototypes;
At least Upper-Intermediate level of English (both verbal and written);
Ability to think on a high level about product strategy & vision;
Self-motivated and can efficiently run with a project without supervision;
Basic knowledge of ecommerce specifics;
Portfolio of completed web projects.
Good to have:
Experience in e-commerce area;
Experience in applying UX research methods;
Experience in human factors, human behavior, field observations & ethno research is an advantage.
We offer:
Knowledgebase of the world's largest ecommerce delivery team;
Trainings and certifications;
A constant inflow of ecommerce projects with global outreach;
Well set SDLC process with use of Agile, Scrum, Waterfall depending on a project;
Coaching and reviews to support your career development;
Internal/external engineering and business training and conferences and time for self-education;
Extensive technical library with option to order books and English classes;
A network-style culture with geographically distributed teams, easy communications and access to clients;
Possible international on-site visits;
Work-life balance approach and healthy lifestyle programs.
---
Похожие вакансии