Сайт пошуку роботи №1 в Україні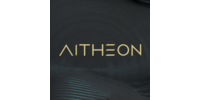 Вакансія від 24 квітня 2019
Operations manager
Компанія:

Aitheon Ukraine


IT;

10–50 співробітників

Контактна особа:

Ксения Новикова

Телефон:

Місто:

Київ

Місце роботи:

вулиця Дорогожицька, 3;

4,8 км від центру




Вид зайнятості:

повна зайнятість

Вимоги:

досвід роботи від 5 років, вища освіта
Опис вакансії
Job Description:
An operations manager fills a pivotal role in our organization. She needs to be able to achieve a wide range of business skills. In general, an operations manager plans, oversees and smooths communication.
Management of Resources
Personnel management. Oversight of inventory, purchasing and supplies is central to the job. Human resources tasks include, for example, needs, hiring, employees, overseeing assignments, and planning staff development.
Financial management
Operations managers play a key role in budgeting, controlling costs and financially. Helps you minimize costs of production. Ways to maximize results. They use methods such as cost-benefit analysis to improve efficiency. Modern operations management even includes sustainability in the financial equation.
It has been established that it has been established for the Operations Department. Ensure safe and efficient operations. Serve as a company representative on regulatory issues. There are a number of ways to expand systems. Carry out supervisory responsibilities in accordance with the laws and applicable laws.
Responsibilities may include interviewing, selection and hiring; training new and existing employees; planning, assigning and directing work; authoring and discussing with employees performance appraisals; addressing employee performance and corrective action plans; employee motivation and rewards. Organizing the company in collaboration with the director.
Requires a bachelor of 8 years of experience. Familiarity with a variety of field concepts, practices and procedures. Rely on extensive experience. Perform a variety of tasks. Lead and direct the work of others. A wide degree of creativity and latitude is expected. Typically reports to top management. Directly manages and directs Operational staff.
Responsibilities:
Recruit, select, train, assign, schedule, coach, counsel and discipline employees
Communicate job expectations; planning, monitoring, appraising and reviewing job contributions
Plan and review compensation actions; enforcing policies and procedures
Contribute operations and reviews; prepare and complete action plans; implement production, productivity, quality and customer-service standards; resolve problems; complete audits; identify trends
Forecast requirements; prepare an annual budget; schedule expenditures; analyze variances; initiating corrective actions
Develop operations systems by determining product handling and storage requirements; develop, implement, enforce policies and procedures; develop processes for receiving product, equipment utilization, inventory management and shipping
Analyze process workflow; implement changes
Maintaining and following standards and procedures; complying with legal regulations
Update job knowledge by participating in educational opportunities; reading professional publications; maintaining personal networks; participating in professional organizations
Mission accomplishment mission
Meet or exceed operations labor budget expectations
Manage staff levels, wages, hours, contract labor to revenues
Responsible for all operations,
Run a safe, injury / accident free workplace
Responsible for all aspects of vehicle and heavy equipment rentals
Local government agencies such as fire, police, health and safety agencies
Manage relationships with key operations vendors
Track vendor pricing, rebates and service levels
Review and approve all operational invoices and ensure they are submitted for payment
When it comes to equipment quality, customer service, or on-site services. In particular, it is breaking the floor.
It's not a problem.
Work closely with implementation.
Communicate all operating policies and / or issues at department meetings
If you are working on your inventory
Provide all departments to ensure that all processes remain compliant with OSHA and other governmental regulations.
Operations Manager top skills & proficiencies:
Leadership
Conflict management
Business Negotiation
Organization
Decision-making
People management
Data Entry Skills
Data processing skills
Dependable
Reporting skills
Deadline-orented
Budget development
Critical Thinking and Problem Solving Skills
Planning and Organizing
Communication skills
Persuasiveness
Influencing and Leading
Delegation
Team work
Negotiation
Adaptability
Stress tolerance
---
Схожі вакансії