Сайт пошуку роботи №1 в Україні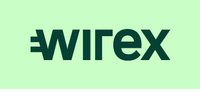 Вакансія від 11 листопада 2019
Verification specialist
Wirex
IT; 50–250 співробітників
Київ, провулок Охтирський, 7.
6,9 км від центру · На мапі
Повна зайнятість, готові взяти студента.
Опис вакансії
Are you patient, reliable and super attentive to details? Interested in information technology and new trends? Wanna be a part of a revolutionary product which changes the world but don't know how to do it?
Welcome to our company! Wirex has an opening for a Verification Specialist in Kiev office where you can get invaluable experience and enhance or apply your skills!
Who we are:
Wirex is a British-based FinTech company with R&D Lab in Kyiv, Ukraine. Leading a global market of hybrid personal funds, Wirex can currently boast having engaged over 2 million users and performed over 2 billion transactions.
By combining the benefits of blockchain with a traditional payments' infrastructure in a single web-based and mobile application, Wirex offers hybrid personal and commercial payments and currency solutions, through:
hybrid fiat (traditional) currency and cryptocurrency online e-currency accounts;
account-linked Visa debit cards;
Instant and free money transfer worldwide;
ATM withdrawals if cash is needed;
fiat and cryptocurrency exchange services;
the world's first crypto-cashback.
Requirements:
Excellent written English;
Be attentive to details;
Strong analytical and problem-solving skills;
Excellent work standards and high motivation;
Be responsible and quick learner.
Responsibilities:
Making sure the information specified in the user account matches the information specified in documents;
Identifying documents that mismatch the company requirements;
Determination of signs of falsification;
Translating documents;
Providing customers with the explanation of the required set of documents (specifying the size, format, etc. of the documents).
Benefits:
Great opportunity to be a part of the mature team of professionals that creating a unique FinTech product used globally by millions;
Competitive remuneration and pleasing benefits package;
PE accounting and support;
20 days for relaxation per year, paid holidays according to Legislation of Ukraine;
Possibilities for Education and Learning and free corporate English classes;
Medical insurance.
*Join Wirex and be a part of something absolutely amazing!
---
Схожі вакансії