Сайт пошуку роботи №1 в Україні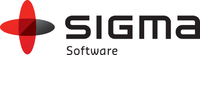 Вакансія від 21 січня 2020
Head of Support
Sigma Software · VIP
IT; 250–1000 співробітників
Одеса, вулиця Леха Качинського, 7.
1,7 км від центру · На мапі
Повна зайнятість. Досвід роботи від 5 років.
Опис вакансії
Are you a strong believer in engineering practices? Are you staying on top of support tools and techniques as well as applying them in your projects? Then we are on the same page!
We welcome a Head of Support to provide leadership and direction to the entire customer support team. With us you will have the most impressive space for professional growth!
All the products worldwide require support and maintenance throughout their lifecycle to ensure their customers are satisfied in all aspects. We provide 1st and 2nd line of support and maintenance for all kinds of possible businesses.
Responsibilities:
Provide leadership and direction to the entire customer support team
Establish and oversee the adoption of the support department's vision, goals, and objectives at all levels
Lead customer support agents and managers, developing and implementing efficient officers in implementing customer experience support plans
Lead analyses, workshops, and the development of recommendations for consumer insights for review by the DM
Ensure that customer support competence center needs are correctly prioritized in order to ensure the correctly prioritized allocation of resources
Ensure that customer support activities are seen to deliver measurable and significant value to the businesses and meet customer targets
Play a mentorship role to key customer support personnel by assisting in the execution of their duties upon request, ensuring constant sharpening of their skills, and grooming them for the occupation of his position in the future
Play important role in strategy formulation for the customer support department
Drive necessary changes for the improvement of operating and organizational efficiency of the customer support team
Responsible for the continuous improvement of customer experience through the formulation or constant improvement of the approaches and strategies applied by the team
Support the relevance of the business's customer targets in order to ensure that they are communicated and applied correctly across the sales department as a whole
Measure the effectiveness of all customer support approaches and initiatives
Conduct consumer surveys and analysis of recorded support agent to consumer correspondence.
Conduct research and put performance measures in place for the purpose of continually monitoring the customer support performance processes, which leads to the formulation of improved approaches and strategies that facilitate the achievement of consumer satisfaction targets
Requirements:
At least 5 years' experience in support department
Strong knowledge of support methodologies and planning, tools, and techniques
At least Upper-Intermediate level of English
Strong experience of mentorship
Good experience in workshop management (at least few workshop cases in background)
Advanced understanding of corporate environment and objectives, ability to propose solutions for their achievement
Personal Profile:
Strong communication and presentation skills
Strong organizational, negotiation, conflict resolution capabilities
Strong tactical planning analytical and leadership skills
---
Схожі вакансії
Статистика зарплат