Сайт пошуку роботи №1 в Україні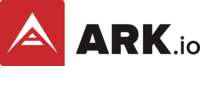 Гаряча вакансія
Senior UX Designer
35 000 – 60 000 грн
ARK.io
IT; 10–50 співробітників
Київ
Щербина Олег ·
Показати телефон
Повна зайнятість, дистанційна робота, готові взяти людину з інвалідністю. Досвід роботи від 5 років.
Опис вакансії
Looking for a new challenge? We are looking for an experienced UX Designer (needs to have few years experience working on the UX front mostly prototyping, wireframing, user-flow, mapping, …), is passionate about the work and is very methodical.
We are looking for an ambitious, long-term & full-time contractor and not seasonal or part-time workers. This job is fully remote and highly adaptable to your work schedule, although we have a preference for people that can work during the normal CET hours.
Required Experience & Skills
3+ years of UX designing on Medium-to-Large commercial projects.
Proficiency by working with Adobe XD, Sketch, inVision, and Figma.
Expert knowledge of interaction design processes and methodology, particularly as applied to web/mobile products.
Detail-oriented and highly developed organizational skills including the ability to run projects, prioritize tasks and meet deadlines.
Help develop and take responsibility for the design strategy and roadmap.
Excellent English-level communication skills are required (only written as most interaction is done via Slack).
We are looking for someone who has an eye for details and making sure each scenario is reflected in designs. You need to be able to design prototypes and wireframes by working alongside our UI designers and translating specifications from our developers to a user flow journey.
Why Work at ARK?
So why should you work with us? Just in case you needed any more convincing, here are just a few of the reasons why you should come and work with us…
Be part of something special — Bored of your normal 9−5? Sick of working in an industry that no longer excites you? Or for a company that doesn't care? Working at ARK means working with cutting-edge blockchain technology. We're at the forefront of blockchain development, leading the way when it comes to innovation and application. If you thrive on new challenges, enjoy learning new things and relish the opportunity to work for a passionate and supportive team who are looking to make an impact, then this really is the perfect place for you.
Work wherever, whenever — At ARK we live and breathe decentralization. Working with us means working remotely, wherever and whenever you choose. Work from home, from a co-working space, late into the night, or around your life commitments. As long as you're delivering on your objectives, we're happy.
Competitive Salary — Of course we're offering a competitive salary for this role which will be based on your individual talent and experience.
Upfront Payments — Tired of waiting for payments each month? Don't worry we pay invoices for the upcoming month so you will never be at unease of not being paid!
How to apply?
Apply via Work.ua platform or send your resume & portfolio to our email at [відгукнутися] and please attach portfolio of your past UX related work (prototypes, wireframes, user journey maps, …).
---
Схожі вакансії
Статистика зарплат