Сайт пошуку роботи №1 в Україні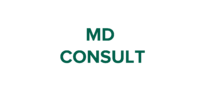 Вакансія від 16 квітня 2021
Information Security Analyst
MDconsult · Агенція
Пошук персоналу, HR; 10–50 співробітників
Львів
Повна зайнятість. Досвід роботи від 2 років.
Опис вакансії
Responsibilities:
Perform various security related tasks according to data protection operating procedures;
Participate on interconnecting the SIEM tool with sources of security incidents — e.g. logs from servers and applications, IDS/IPS, DLP, network and security devices, Vulnerability Management system, Antivirus system, etc.;
Build new use cases and enhance already existing ones, create alerts and monitoring dashboards, build reporting and Security KPI;
Develop and fine-tune data protection processes and procedures;
Actively detect and identify security weaknesses and determine the required remediation plan;
Work on improvements and or automation of existing systems;
Perform security incident analysis and recommend remediation steps;
Participate on automation of the incidents prioritization and false positives identification;
Act as a first-line contact point for various security consultations;
Data protection in Cloud Azure, AWS.
Requirements:
At least 2 years of professional experience with IT and Network Security products and services, at least one year of professional experience with SIEM, DLP platforms and of doing security analytics;
Solid experience in Data protection controls and requirements GDPR, Privacy Shield, etc.;
Knowledge and experience with MacOS/Unix-like/Microsoft operating systems where you have practical experience hardening them and solid understanding of how they work;
Knowledge of IT and Network Security principles, techniques and technologies;
Practical knowledge of security systems on the market eg. Antimalware, DLP, SIEM, Data Encryption, UEM, etc.;
Expert knowledge of Networking protocols and technologies, e.g. TCP/IP, Firewalls, NGFW, Routers, etc.;
English upper-intermediate.
Will be plus:
Programming and/or scripting skills in any of the following: Python, Bash, PowerShell;
Experience with IDS/IPS solutions Snort, NGIPS;
IT Security Certifications;
Practical Experience in International Security Standards ISO/IEC 27001, PCI DSS, NIST 800−53, SOC2;
University degree in Information Technology, ideally IT Security related.
---
Схожі вакансії
Статистика зарплат