Сайт поиска работы №1 в Украине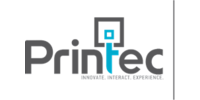 Printec Group of Companies
Контактное лицо:

HR manager

Телефон:

+380 044 390 95 19

Веб-сайт:
Printec Group of Companies is South East Europe's leader in Transaction Automation solutions. With headquarters located in Athens, the company offers its products, solutions and services in 15 countries in the region.
Since its inception, Printec Group has been offering a wide variety of specialized solutions for the financial services institutions, telecommunication &, petroleum companies, large retailers, as well as many other organizations in the public and private sectors.
Being active in the Financial Services Sector for more than 20 years, Printec Group of Companies has been implementing, delivering and supporting technology solutions, in the areas of ATM Networks & Banking, Self-Service Kiosks & Branch Automation, POS Networks, e-Payments, Retail & Emerging Markets, Telecom, Information Security and Public & Enterprise Solutions.
With more than 600 highly qualified and trained professionals in 15 subsidiaries, Printec Group, one of the most successful and fastest growing information technology groups in South Eastern Europe, offers the opportunity for a career in a dynamic environment.
The company has managed to create and sustain a supportive environment, which encourages openness, teamwork and loyalty. The constant effort to maintain a learning culture and the continuous investment on employee training and career development have succeeded in making the company one of the best places to work in the IT sector SE Europe.
The company, aiming to recruit highly qualified individuals, has an ongoing recruitment and selection process, as many job openings arise during the year for positions in the fields of:
Sales
Professional Services
Customer Services
Finance
Marketing
Human Resources
Размещенные вакансии
в категории «» сейчас размещенных вакансий нет.