Сайт поиска работы №1 в Украине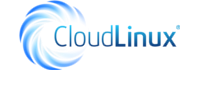 Cloud Linux Inc
Контактное лицо:

Валентина

Веб-сайт:
CloudLinux is on a mission to make Linux secure, stable, and profitable. Join our team to make a difference!
We spent over 450 man-years working on Linux, and we are changing how hosting companies and data centers use this technology we so love. We are proud to be powering over 20 million websites, and delivering a better performing and more secure OS to over 2,500 hosters.
We hire developers and support engineers based on their skills, not the location of their desk. Whether you prefer to work from the office, a shared space, or your home, that's completely up to you. The CloudLinux team, led by the industry's technology innovator Igor Seletskiy, combines in-depth knowledge of hosting, kernel development, and open source technologies with unique client care expertise.
If you like challenging yourself and members of your team on a daily basis and work on exciting projects that are strategic to the company, we are looking for you. If you like participating in innovative projects in a hackathon-like fashion, if you are ambitious, self-motivated, and have ideas, join us!
About CloudLinux products:
CloudLinux OS, our flagship product, runs on more than 25,000 production servers today, powering over 20 million websites, and is recognized as the best OS for security and efficiency in a shared hosting environment. CloudLinux OS increases server density and enhances security, thus reducing operating costs, decreasing churn rates, and increasing profitability. http://www.cloudlinux.com/
KernelCare, CloudLinux's fastest growing product, provides automated kernel security updates without reboots for most popular Linux distributions. It ensures optimal performance and uptime by allowing hosting providers and enterprises to keep kernels up-to-date with all security patches while keeping servers online. http://www.kernelcare.com/
KuberDock, CloudLinux's newest product with beta launched in July 2015, is a PaaS based on kubernetes and Docker containers. It lets hosting providers choose from thousands of «dockerized» applications to extend their shared hosting platform with software previously 'unhostable' on shared servers, and do it in just hours, not months. http://www.kuberdock.com/
CloudLinux was founded in 2009 and is completely self-funded.
Открытые вакансии
в категории «» сейчас открытых вакансий нет.
Днепр (Днепропетровск)

·

2 дня назад