Сайт поиска работы №1 в Украине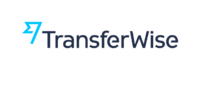 TransferWise
Контактное лицо:

Алёна

Веб-сайт:
TransferWise is a peer-to-peer money transfer service launched in January 2011 by Kristo Käärmann and Taavet Hinrikus based in London. The commission charged is usually 0.5% and money is converted at the interbank rate, in contrast to the company setting a premium rate.
In its first year, transactions through TransferWise amounted to 10 million EUR. There is full support for 17 currencies and six more operate on a 'send only' basis. Their head office is in the UK.
In a peer-to-peer business model, money a user is sending from their own country is rather swapped with money someone else in the same country is receiving.
TransferWise has received seed funding amounting to $1.3 million from a consortium including leading venture firms IA Ventures and Index Ventures, as well as individual investors such as PayPal co-founder Max Levchin, former Betfair CEO David Yu, and Wonga.com co-founder Errol Damelin. TransferWise also received investment after being named one of Seedcamp 2011's winners. In May 2013 it was announced that TransferWise had secured a $6 million investment round led by Peter Thiel's Valar Ventures. TransferWise raised a further $25 million in June 2014, adding Richard Branson as an investor.
Размещенные вакансии
в категории «» сейчас размещенных вакансий нет.