Сайт поиска работы №1 в Украине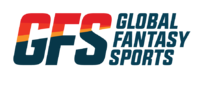 Global Fantasy Sports
Проверено
Отрасль:

IT

Сайт:

Контактное лицо:

Александр Махтин

Телефон:
Abount How Far
We are a product company and we are enthusiastic about sports and fantasy games. Our headquarter is in Kiev, Ukraine, but we are an international company consisting of Danish people, Ukrainians, English and one American.
Normal software companies are often software outsourcing companies, however, we are not. We define, plan and build everything in Kiev, and all decisions are made by us and our plans are to be 10 people in 2013. We are not small because we have to be, but because we choose to be. Of course as our products start to grow, so will our company — but for as long as we can — we would like to remain a smaller gaming company. This is more dynamic, it is easier for us to make decisions and have everyone involved into the process. As mentioned we have other partners outside of Ukraine, and they are from Denmark, England, United States; some live in Kiev, but a few of them live in Spain, this is because part of our company is from there and this is where the financial funding comes from.
For summer and winter of 2013 our goal is to define new fantasy gaming titles aimed at popular televised sports. Our audience is young male adults and older, who are interested in watching sports on TV while also managing a virtual sports manager online.
Our product is unique in the market for now, however there are many less mature and ambitious competitors. We will work with main stakeholders behind large sports organisations such as PGA which provides big data for international tournaments organised for golf fans world wide. Our first game is for golf fans, and then we expect to partner with Formula 1, NBA, Nascar, World Rally and more.
Our managers have 20+ years executive experience from London, Copenhagen and New York, all from various industries ranging from clothes & fashion, software and insurance. So, you can expect that How Far is a mature startup company with experienced and successful people, a solid product vision and a healthy financial situation.
How Far PhilosophyWe build games. So a normal work day should also mean that we play games or watch sports on TV. We have interests within gaming, sports and the founders enjoy competitive challenges. Working at How Far we believe is an equal mix of work and fun. We want a relaxed and informal atmosphere, but this comes with some responsibility: you're responsible for your own work. We do not want to manage children, only a product and the team effort, of course.
We know that exercise is part of staying healthy, so we're flexible when it comes to exercise before, or during a working day.
A final part of our philosophy is to work in a visual and hands-on approach. Therefore we mock-up everything on whiteboards and create paper prototypes before we build software. Also we have a non-internal emailing culture in How Far because writing emails does not create an explorative or collaborative team!
Remember we're not building a boring enterprise solution, we're building games — it should be fun!
Сейчас размещенных вакансий нет.