Сайт поиска работы №1 в Украине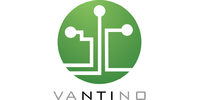 Vantino
Отрасль:

IT

Размер компании:

10–50 сотрудников

Сайт:

Контактное лицо:

Владислава

Телефон:

‭+380675471313
Vantino is a Swiss information technology (IT) services company established in 2004. It offers innovative IT consulting and software development services, in the domain of Web technologies and mobile applications.
The presence of our company in Switzerland and Ukraine enables us to provide reliable IT outsourcing services to our customers, who benefit from both the support of a local team of IT managers and a remote workforce of experienced IT engineers.
Why join our team?
We develop innovative projects and work with cutting-edge technologies. We mostly work for innovative startup projects and use the latest technologies of information for our software developments. This allows our employees to keep up with technological trends and continuously improve their skills.
We adopt a modern approach to managing our software projects. Our project management is based on agile methodologies which include Scrum and Kanban. This approach helps our teams keep flexible and respond efficiently to unpredictability.
We favor transparent and open communication within our teams. Our company has established a culture which fosters trust and creativity through open and transparent communication among all employees at all levels.
What else?
Vantino provides a challenging and supportive working environment. The following points describe in more details the conditions of work we offer to our employees:
High corporate standards. We encourage all staff members to recognize the importance of their contribution to the company culture. We strive to develop our business through an uncompromised commitment to quality and a constant attention to the satisfaction of our customers.
Effective and collaborative working environment. Our staff members are encouraged to show initiative and commitment to their colleagues: a united and committed team enables us to build and maintain our excellent reputation.
Ethical imperatives. Vantino considers honesty to be the core of all its business activities. Basic ethical principles underlie the constructive relationships the company has with staff members, partners and customers.
Efficient employment policy. Our staff members are guided by professional responsibility and personal integrity. They are professionals who strive for the success of Vantino projects. To achieve this level of commitment, we employ the most capable and promising professionals.
Steady personal and professional development. Vantino provides favorable conditions to support continuously the personal and professional development of its staff. We highly encourage our employees to keep learning constantly and to show a proactive attitude, as we believe that the right combination of knowledge, experience, and creativity is key to the success of our projects.
Compensation and Benefits. An efficient compensation and benefits policy helps us attract and retain the brightest talents, and guarantees every employee is remunerated according to her/his skills and experience.
Размещенные вакансии
в категории «» сейчас размещенных вакансий нет.