Сайт поиска работы №1 в Украине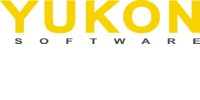 Yukon Software LTD
Бизнес-размещение
Контактное лицо:

Дарья Городинская

Телефон:

+380507852542

Веб-сайт:
We are a highly dedicated team of professionals who enjoy being challenged by their demanding customers from all over the world. We owe our name and ambitions to the greatest Gold Rush in Alaska's history where both men and nature confronted many obstacles leading to enormous and astounding results.
The basic elements of our company style are: — Proactiveness. We are not waiting for things to happen. Instead we make them happen, offering our customers a variety to choose from and steering them towards the best results. — Open-mindedness. At the same time, we are open to new ideas and technologies. Our ability to listen to the customer's needs ensures the success in providing tailor-made solutions and finding the right approach for each particular case. — Versatility. The years-long experience in working with foreign customers gives us the edge when it comes to dealing with various cultural backgrounds. Working at customers' offices abroad has contributed significantly to this experience and helped us transcend barriers of misunderstanding between different cultures. — Commitment & Perseverance. Yukon's team never backs down in the face of difficulties. Complex tasks require not only deep knowledge and vast experience, but also some out-of-the-box thinking and the ability to learn. All of those surely are the merits of our team of professionals who will dig into the problem deeper than Alaska's gold finders.
Открытые вакансии
в категории «» сейчас открытых вакансий нет.