Сайт поиска работы №1 в Украине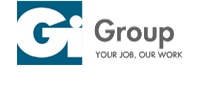 Вакансия от 14 января 2019
Recruiter
Компания:

Джі Груп Україна

Агентство


Поиск персонала, HR;

меньше 10 сотрудников

Город:

Львов

Место работы:

вулиця Угорська, 14;

3,6 км от центра




Вид занятости:

полная занятость

Требования:

опыт работы от 1 года, высшее образование
Описание вакансии
We invite You to start a job in our company!
Gi Group is one of the world's leading companies in the field of personnel management and providing services for the development of the labor market.We are expanding our activities in Ukraine and looking for Recruiter to join our team.
Responsibilities
Prepare recruitment materials and post jobs to appropriate job board/newspapers/colleges etc
Source and recruit candidates by using databases, social media etc
Screen candidates resumes and job applications
Conduct interviews using various reliable recruiting and selection tools/methods to filter candidates within schedule
Assess applicants' relevant knowledge, skills, soft skills, experience and aptitudes
Monitor and apply HR recruiting best practices
Provide analytical and well documented recruiting reports to the rest of the team
Act as a point of contact and build influential candidate relationships during the selection process
Promote company's reputation as «best place to work»
Requirements
Proven work experience as a Recruiter (either an in-house recruiter or a staffing agency recruiter)
Solid ability to conduct different types of interviews (structured, competency-based, etc)
Hands on experience with various selection processes (phone interviewing, reference check etc)
Excellent communication and interpersonal skills
Strong decision-making skills
And finally, our proposition to you!
A competitive salary and bonus;
A company culture driven by out of box thinking and talent that crosses departments and hierarchies;
You will be offered an exciting opportunity in working at a young, friendly company, where your every idea and action makes a great difference;
Our teams are collaborative and supportive. There will also be plenty of chances for you to gain experience and develop all round skills in recruitment, partnerships with international companies, and approach new ones that you are interested in;
Great mentors and career development opportunities;
Of course nice office with panorama view, coffee, etc.
To apply for vacancy, please send your CV on our email address:
Please send your CV — [отправить резюме]
---
Похожие вакансии