Сайт поиска работы №1 в Украине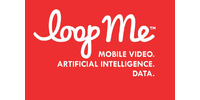 Вакансия от 14 января 2019
Junior Data Scientist
Компания:

LoopMe
IT;

50–250 сотрудников

Город:

Днепр

Место работы:

вулиця Старокозацька, 37;

0,5 км от центра




Вид занятости:

полная занятость

Требования:

опыт работы от 1 года
Описание вакансии
The Role:
We are looking for Junior Data Scientist who will work in a team of the highest calibre developers, machine-learning experts and data scientists to solve tough (but never dull) problems
Key Skills & Experience:
• A minimum of a Bachelor's or Master's degree in a mathematical discipline such as Applied Statistics, Maths, Engineering or Physics from a respected University
• One plus years' experience of Python
• Sound software engineering skills
• Working knowledge of R
• At least one year's practical application of data science techniques
• Good knowledge of statistics.
• Practical knowledge of multi-variate techniques such as: Logistic Regression, Decision Trees, Random Forest, Naive Bayes, Clustering, etc. and a good grasp of the strengths and weaknesses of specific approaches.
About You:
• Proactive attitude towards improving processes and finding new solutions to challenging business problems
• Strong self-motivation, reliable and flexible team-player
• High attention to details, ability to remain focused under pressure• Good sense of humour
Bonus qualifications:
• Previous experience working in digital advertising
• Experience of SQL or other database query language
Benefits:
• Competitive compensation package
• Friendly team environment where learning and acquiring a new skill is encouraged
• Hundreds of millions of people see your work and use our products worldwide• A transparent work environment
• Working in a team that inspires, and works with you to achieve industry changing goals
Responsibilities:
• Prototyping then putting into production real-time machine learning algorithms using cutting edge research
• Developing applications to visualise and manipulate huge amounts of data
• Variable preprocessing/transformation
• Preparation of data sets for predictive modelling
• Analysis of new data streams for inclusion in our real-time ad targeting engine• Basic data cleansing and preparation
• Performing statistical tests
• Covariance analysis
• Generation of graphical output
• Multivariate analysis and linear/non-linear regression
• Robust predictive model building, validation and application
• Automation of statistical processes
We are a small, highly interactive team working in an Agile environment where we prototype and then put into production machine learning solutions to solve real business problems. You will be involved with all stages of the development lifecycle from brainstorming ideas to release of production quality code. You will need strong communication skills. You will also be expected to care deeply about the quality of your code: its clarity, documentation, and testing.
About LoopMe:
LoopMe was founded with the mission of closing the loop on brand advertising. Our full-stack tech platform harnesses mobile data, using a powerful combination of attribution, Artificial Intelligence and analytics to deliver outstanding campaign performance against brand outcomes — consideration, purchase intent, foot traffic and offline sales.
The company was founded by experienced mobile advertising executives Stephen Upstone (CEO) and Marco Van de Bergh (CTO) in 2012. LoopMe has global offices in New York, London, Chicago, LA, Atlanta, Boston, Dallas, Detroit, San Francisco, Dnipro, Singapore, Beijing, Dubai and Johannesburg.
---
Похожие вакансии