Сайт поиска работы №1 в Украине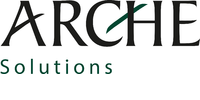 Вакансия от 21 февраля 2019
Content creator-interpreter (German or French)
50000 грн
Компания:

Arche Consulting Solutions

Агентство


Поиск персонала, HR;

50–250 сотрудников

Контактное лицо:

Ihor Reznik

Телефон:

Город:

Другие страны, ищем в Киеве

Вид занятости:

полная занятость
Описание вакансии
WE OFFER
Opportunity to work in one of the top companies in the World !
Official Contract, Visa support, Granted relocation to Krakow (Poland)
Medical Insurance; Relocation and Travel cost coverage
Competitive salary $1200+ (after the taxes)
Big Entry Training & Team Building
5-day working week (8 hours per day)
20/26+ vacation days, 2 days off per week (Saturday-Sunday)
State-of-the-art office facilities in a convenient location in Krakow
Free Cafeteria & Bonus Card
Convenient dress code (smart casual)
SKILLS of IDEAL CANDIDATE
Excellent writing skills in French or German (B2-C1)
Communicative English (B2)
Basic knowledge of Excel
Positive attitude and ability to work in a Team
Proofreading / Text processing
Focus on accuracy / Eye for details
Would be a plus
Technical knowledge is a plus
Preferable-Customer support or technical support experience
Knowledge of Google Adwords / ad products
Experience in Content writing / Proofreading
REQUIRED Citizenship of Ukraine or EU
RESPONSIBILITIES
Writing of creative headlines and improving the quality of ad texts
You'll be redacting the appropriate headlines and descriptions after reviewing and extracting content from advertising banners of clients' websites
Review extraction of online content for accuracy and high quality
Ensure logical and meaningful extraction of URLs content
Write, review and optimize advertising text and extensions
Make final changes if need be, as per process quality guidelines
Develop domain expertise with regards to the processes
ABOUT the COMPANY
We are an American company providing information technology, consulting, and business process outsourcing services. With over 100 development and delivery centers worldwide, the company is a member of the Fortune 200, ranked among the top performing and fastest growing companies in the World.
Watch the Video about us
https://www.youtube.com/watch?v=1wlgRDeQhL0&t=6s
https://www.youtube.com/watch?v=B1BAxWJkKYg
If you have more questions regarding the role or would like to recommend a friend for this position — please do not hesitate to contact us!
We are looking for your CV in English ))
Контактное лицо: Ihor Reznik
---
Похожие вакансии