Сайт поиска работы №1 в Украине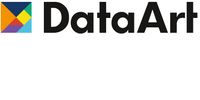 Вакансия от 22 февраля 2020
Embedded Software Engineer (Communications Services)
DataArt
IT; больше 1000 сотрудников
Харьков, майдан Захисників України, 7/8.
2,2 км от центра · На карте
Тамара Змиевская ·
Показать телефон
Полная занятость. Опыт работы от 1 года. Высшее образование.
Описание вакансии
Our client is a global provider of testing, analytics, and security solutions for the telecommunications sector.
DataArt's specialists are helping to develop an analytical solution which tracks transactions that determine the quality of customer experience with network service providers (QoE). From these transactions, key indicators are displayed, such as radio frequency performance, base signal speed, and service performance (VoLTE, SMS). All metrics are combined into the final QoE estimates, which are used to determine hot spots and help localize and solve service quality problems.
The main responsibilities are designing, implementing, and verifying new features in the test agent embedded software products of the client's solution. These software products need to operate with real-time performance in various container and virtual machine environments, and they fit into the client's architecture via REST APIs.
The project uses Jenkins for Continuous Integration, Jira for issue tracking, and Git for source control.
Responsibilities:
Analyze, design, and implement new features as defined by the product owners.
Follow test-driven development and ensure code coverage of modules is maintained.
Plan and automate the testing of new features, including behavioral testing using frameworks like Cucumber/JVM.
Diagnose and troubleshoot issues for live releases of the product.
Assist with developing content for training modules for new releases of the product.
Participate as a member of a SCRUM team
Required Skills and Experience:
Experience developing embedded, real-time, Ethernet packet processing software.
Experience with tuning and using real-time environments like low-latency Linux, DPDK, Open Dataplane, netmap, Snabb, or libmoon.
Experience with Virtualized Network Function (VNF) development: Infrastructure (NFVI) elements, OpenStack, VXLAN, Open vSwitch, specialized NICs and whitebox environments, network driver selection and tuning, and software packaging technologies like containers and virtual machines.
Knowledge of Ethernet testing related protocols and standards such as RFC 6349, ITU-T Y.1564, and RFC 5357.
Experience translating customer use cases and requirements into design.
Experience in developing test automation using frameworks such as Jenkins, CxxUnit, and Cucumber-JVM.
Experience with code coverage tools (Clover).
Understanding of programming languages and tools including C/C++ and Lua.
Understanding of REST principles and APIs.
Skilled in scripting languages including python and bash.
Understanding of OOD/OOP
Understanding of Agile/SCRUM and test-driven development processes.
Communication, writing, and presentation skills
Spoken English
DataArt Offers:
• Professional Development:
— Experienced colleagues who are ready to share knowledge;
— The ability to switch projects, technology stacks, try yourself in different roles;
— More than 150 workplaces for advanced training;
— Study and practice of English: courses and communication with colleagues and clients from different countries;
— Support of speakers who make presentations at conferences and meetings of technology communities.
• The ability to focus on your work: a lack of bureaucracy and micromanagement, and convenient corporate services;
• Friendly atmosphere, concern for the comfort of specialists;
• Flexible schedule and the ability to work remotely;
• The ability to work in any of our development centers.
---
Похожие вакансии
Статистика зарплат