Сайт поиска работы №1 в Украине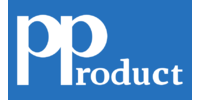 Вакансия от 16 сентября 2020
Associate Designer
P-product
IT; 10–50 сотрудников
Харьков, проспект Науки.
3,6 км от центра · На карте
Евгения ·
Показать телефон
Полная занятость. Опыт работы от 1 года.
Описание вакансии
The company:
Founded in 2006, P-product is an international US-based software development company proficient in Web, mobile, and desktop development and support, as well as having extensive expertise in digital signal processors (DSPs).
We are now looking for an Associate Designer to join our Kharkiv RnD center with a unique family-like atmosphere and sophisticated projects.
The customer:
We are a seasoned and high-performance team in a period of rapid growth. Relentlessly dedicated to what we do and why we do it, our product is fueled by our mission to transform the way every human being eats, sleeps, and moves to live a longer, better life.
The project:
Founded in 2009 by leading scientists in aging, genetics, and biometric data from MIT, Tufts, and Harvard, our product is an ultra-personalized nutrition system that analyzes your blood and DNA along with your lifestyle to help you optimize your body and reach your health & wellness goals. The product turns your body's data into true knowledge, meaningful insights, and customized action plans of evidence-backed, nutrition, fitness, and lifestyle recommendations.
The Role:
Are you a self-starter, comfortable, and resilient in the dynamic ebbs and flows of a high-performance environment? Are you capable of delivering a high volume of creative ideas in short order? Do you enjoy pushing creative boundaries while working within a highly collaborative multidisciplinary team? Can you rip off the top of your head the hex codes of your favorite colors? Have you gotten into an argument at a party about who is more influential in the world of design, Stefan Sagmeister, Saul Bass or Peter Saville?
We are seeking a multi-channel, multi-discipline and just plain multi-talented Associate Designer to join our fast-growing marketing team.
Reporting directly to the Chief Designer, you will be designing a wide variety of both products (web, mobile) and marketing, branding, and communications assets across a range of projects, from the foundations & the fundamentals to the ambitious & the innovative.
You will be a critical member of the core creative team, tasked with following and amplifying the company's established design language and visual identity. While you will have an opportunity to participate in design initiatives across the entirety of the customer experience, your primary focus will be supporting the Sales & Marketing team.
If you are nodding your head like this sounds interesting, go ahead and read on…
Key Responsibilities:
Work with Chief Designer to support the vision of projects and develop designs, from concept to execution, to solve brand, marketing, and communication challenges
Take creative briefs from concept to execution in a fast-paced, dynamic and demanding environment
Cultivate, maintain and manage an organized library of design assets for the Sales & Marketing teams
Design, develop and produce dynamic, brand-appropriate, and engaging design solutions for a range of product, brand, marketing, and sales channels, including, but not limited to:

Web and Mobile Products
Online//Offline Advertising
Paid//Organic Social Media
Sales Collateral & Tools
Websites Landing Pages
Email Templates
Brochures
Brand Swag
Influencer/Affiliate Assets

Align all designs cohesively & consistently with our style guide
Coordinate with and provide precise feedback to partner agencies, publishers, and vendors as needed
Requirements:
3 years of visual design experience in digital and print
High level of proficiency in Adobe Photoshop, Adobe Illustrator, Adobe InDesign, and Sketch (supplemental skills in photography, motion graphics, video editing, and/or coding are a plus)
High level of proficiency in taking artwork files to print (setup, dispatch, proof)
Experience with Avocode for design collaboration a plus.
Proficiency using Invision and Craft plugin to create interactive prototypes
Competency in Google Docs, Google Slides, and Microsoft PowerPoint
Understanding, command and demonstrated practice of the fundamentals of design, color theory, typography, and visual elements
Experience working with Hubspot, eCommerce sites, social media platforms, and digital performance marketing channels
Enthusiastic collaborator with proactive problem-solving skills complemented by good communication skills, and the ability to show initiative
Initiative and seeking responsibility
Adept at multitasking and working on multiple creative projects at one time
Ability to push creative boundaries within the constraints of an existing style
An impeccable, keen eagle eye for the detail and the ability to clearly communicate design choices
Previous client-side roles working in a start-up or fast-paced environment, where innovation and rapid iteration is essential and initiatives/priorities are dynamic
Highly collaborative and able to partner with and support the needs of a range of internal stakeholders
A «roll up your sleeves», get it done, ego-less style and appetite for learning
Passion for innovation at the intersection of:

Health/Wellness/Nutrition
Science & Technology
Biohacking / Quantified self
As a plus:
Video and animation skills
For consideration, an online portfolio of your work Is required. Please include:
Digital experiences (apps, mobile, social, sites)
Performance-driven marketing examples
Projects for non-traditional channels (e.g. experiential, viral, brand storytelling, brand identity, collateral)
Candidates under serious consideration may be asked to complete a small sample design project.
---
Похожие вакансии
Статистика зарплат