Сайт пошуку роботи №1 в Україні
Резюме від 16 травня 2017
PRO
Kravchuk
Maksym
QA Engineer
Повна зайнятість.
Дата народження:

19 квітня 1989

(29 років)

Місто:

Київ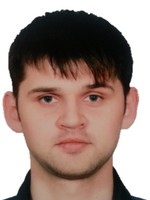 ---
Контактна інформація
Шукач вказав телефон та ел. пошту.
Отримати контакти цього резюме можна на сторінці https://www.work.ua/resumes/2789266/
---
Досвід роботи
QA Engineer
з 09.2014 по 11.2015 (1 рік 2 місяці)
Public corporation "UKRNAFTOKHIMPROEKT", Киев (Design in Oil and Gas sphere)
- Testing types: Functional, GUI, Usability, Regression etc;
- Analysis and Problem solving;
- Creating test documentation;
- Communicating with developers;
- Testing addons.
Design engineer of internal oil, gas and water pipelines
з 09.2011 по нині (6 років 7 місяців)
Public corporation "UKRNAFTOKHIMPROEKT", (Design in Oil and Gas sphere)
-Stress analysis.
-Business correspondence.
-Calculations of pipelines in START.
-Designing of piping and equipment in AutoCAD, Compass 3D.
-Design and Drafting in Aveva PDMS Design/Draft:
-Equipment layout;
-Piping Plans;
-Isometrics.
Business trip to Ryazan and Samara refineries. Participating in the supervision of construction.
---
Освіта
National Technical University of Ukraine «Kyiv polytechnic institute»
Chemical-engineering, Equipment of chemical productions and the factories of construction materials., Kyiv
Вища, з 09.2006 по 06.2012 (5 років 9 місяців)
2010-2012. The master (VI-th rate), a subject of Master's thesis: «Hydrodynamics in disperse systems in the presence of a phase transition». An honours degree.
2006-2010 has gained bases higher education in a preparation direction «Engineering mechanics» and has gained qualification of the bachelor of engineering mechanics.
2008-2010. Military institute of telecommunications and informatisation at National Technical University of Ukraine «Kyiv polytechnic institute». Has gained a rank of the reserve lieutenant in 2010. An honours degree.
Results of scientific operation are published in two scientific articles of professional publications of Higher Attestation Commission of Ukraine and in four theses at the international scientific-practical conferences. The author of two patents of Ukraine divergently scientific researches.
---
Додаткова освіта
IT Education Academy, 40h (2015)
---
Професійні навички
Навички роботи з комп'ютером
Requirements analysis;
Systems development life cycle and QA engineer role in it;
Testing documentation: test plans, test cases, scripts, scenarios;
Theoretical and practical knowledge in software testing.
Scrum, Agile, Waterfall, Spiral, V­shaped;
Windows, UNIX (Linux Ubuntu);
HTML&CSS;
Experience in software with using databases SQL;
Automated testing: Selenium IDE, Firebug;
Bug tracking and reporting with Jira;
Test management system: Testlink
---
Знання мов
Англійська — середній
Українська — експерт
Російська — експерт
---
Додаткова інформація
I have skills of operation with any computer and office equipment;
Detection and reparation of deficiencies and conflicts;
Experience in engineering calculations of constructions (in particular calculation of machines and apparatuses), strength analysis, durability;
Sampling of the accompanying equipment and items;
Knowledge and a principle of operation of typical machines and apparatuses in various engineering procedures in the laboratory and on production;
Ability of adjustment.

INTERESTS

Personal qualities. Purposefulness, responsibility, ability to work on result, ability to work in the team, skill to communicate, learning capability and to assimilation of a new material, punctuality, neatness, absence of pernicious habits, good sense of humor.

Interests. Engineering constructions, buildings, machines and apparatuses, technology equipment and engineering procedures, computer systems and production engineering.

Hobby's. New technologies, sciences, engineering. Tourist travel, cinema, theatre, music, art, books.

Active sports. Football, swimming, paintball, jogging.

Driving: I have full current clean driving license on the territory of Ukraine and 4 year of driving experience.
Зберегти у відгуки
Схожі резюме