Ukraine's #1 job site
Resume from December 10, 2019 PRO
Achigili
Dunia Jr
English Teaching, Sports trainer, Content writer (customer support)
Full-time, part-time, remote.
Age:

25 years

City:

Kyiv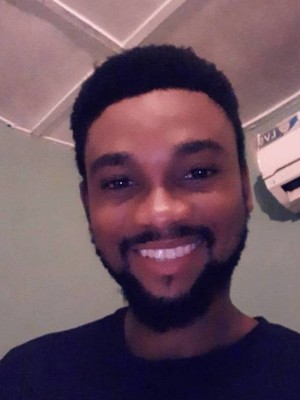 ---
Contact information
The job seeker has entered a phone number, email and address.
You can get the contact info for this resume on this page: https://www.work.ua/resumes/5694123/
---
Work experience
PROCUREMENT SPECIALIST
from 01.2018 to 07.2018 (6 months)
DELTA TECHNOLOGIES & OILFIELD SERVICES, Lagos Nigeria (Oil Industry)
Civic Education Teacher
from 09.2017 to 01.2018 (4 months)
National Youth Service Corps, Nigeria (Educational Institution)
Intern ( Customer Support )
from 03.2014 to 04.2015 (1 year 1 month)
THE NATIONS NEWSPAPER, Nigeria (Advertising and Media Industry)
Handle complaints, provide appropriate solutions and alternatives within the time limits and follow up to ensureresolution

Keep records of customer interactions, process customer accounts and file documents

Follow communication procedures, guidelines and policies

Go the extra mile to engage customers

Resolve customer complaints via phone, email, mail or social media

Use telephones to reach out to customers and verify account information

Greet customers warmly and ascertain problem or reason for calling

Cancel or upgrade accounts

Assist with placement of orders, refunds, or exchanges

Advise on company information
Receptionist
from 04.2011 to 08.2013 (2 years 4 months)
EVATEL NIGERIA LTD, Nigeria (Hospitality)
---
Education
Lead City University Nigeria
Mass Communication, Ibadan Nigeria
Higher, from 09.2012 to 07.2017 (4 years 10 months)
---
Additional education
CERTIFICATE OF MEMBERSHIP AS A GRADUATE OF THE INSTITUTE OF STRATEGIC CUSTOMER SERVICE AND TRADE MANAGEMENT OF NIGERIA

(2015, 1 year)

DIPLOMA IN CUSTOMER SERVICE AND TRADE MANAGEMENT

(2015, 1.5 years)
---
Professional and other skills
Customer and Personal Service

(2 years of experience)




Fluent, I currently use it.

Good Communication and writing skills

(20 years of experience)




Fluent, I currently use it.
---
Language proficiencies
English — fluent
---
Additional information
I'm a goal oriented individual, dedicated to high levels of customer satisfaction
and meeting aggressive business goals. I'm creative and initiative, with specialized
knowledge of dealing with diverse clients. I'm also friendly, enthusiastic and able to
learn new tasks quickly and proficient in growing key customer relationships. I can as
well handle tasks with accuracy and efficiency.
SKILLS
• Good Communication and writing skills
• Complex Problem Solving
• Active Learning
• Active Listening
• Dedicated, passionate and goal driven
• Critical Thinking
• Judgment and Decision Making

• Social Perceptiveness
• Customer and Personal Service
---
Save to applications
---
Similar resumes
---