Сайт поиска работы №1 в Украине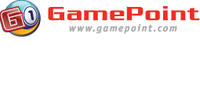 Вакансия от 18 мая 2018
Unity Technical Artist
Компания:

GamePoint Development


IT;

10–50 сотрудников

Город:

Киев

Вид занятости:

полная занятость

Требования:

опыт работы от 2 лет, высшее образование
Описание вакансии
GamePoint is looking for Unity Technical Artist on full-time basis.
About the role
Technical Artist will work within the creative team, and be responsible for creating world class game animation (from storyboard to final graphics) and prepare for integration or development according to technical specs.
Who you are:
You have experience as a technical artist in the gaming industry
You develop clean, responsive and performant games/applications
You have knowledge of technical constraints, optimization and implementation
You have an advanced level of proficiency with the Unity game engine & strong knowledge in working with UGUI
You know how to prototype, test and implement new features quickly
You have successfully worked on at least one shipped mobile game
You have a sense of responsibility, commitment and flexibility
You're a proactive learner and eager to develop your skills
You have excellent teamwork skills A portfolio demonstrating all aspects of your skill is required
Bonus Skills:
Experience working in an agile project environment
Affinity with casual games
Knowledge of and an interest in usability and freemium best-practices
Experience in user interface design on multiple platforms
Proficiency in building apps for touch and experience implementing smooth and responsive movement and animations
Knowledge of animation, particle systems in Unity and familiarity with animating 2D assets
What you'll do:
Create art assets and implement these into our design
Setup game art in Unity, in the best, most optimal way.
Optimize graphics and layouts and create mock-up for our Unity Programmer
Work closely with the team to understand the artistic direction, gameplay intentions and technical capabilities
Design effective, flexible assets for different resolutions Create mock-up interfaces for mobile games
To keep the balance, GamePoint offers:
Fun, passionate and creative game studio with a casual, friendly atmosphere
International environment which offers daily contact with other countries & cultures
Excellent benefits and studio culture
Competitive salary
Training opportunities (English classes, conferences)
An epic annual company trip
Fun and casual work environment
About GamePoint:
GamePoint is one of the world's leading social and mobile game developers. GamePoint aims to entertain a worldwide audience with its real time multiplayer social games (slots and casino). By providing social features in our games and extensive community support, GamePoint builds on long term relationships with their users.
We highly appreciate our employees. If you have new ideas or want to try out new technologies in our company; please do! If your job makes you happy, you make us happy!
Ready for a new challenge?
Are you the one we're looking for? Then send your CV and motivation letter to Sofia Mokina e-mail: [отправить резюме], Skype: sofia.mokina
Похожие вакансии