Сайт пошуку роботи №1 в Україні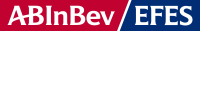 Вакансія від 10 січня 2019
Material Supply Planning Manager
Компанія:

AB InBev Efes (Сан ІнБев Україна)

VIP


Товари народного споживання (FMCG), продукти харчування;

більше 1000 співробітників

Місто:

Харків

Місце роботи:

Московський проспект, 199 Д-5;

5,4 км від центру




Вид зайнятості:

повна зайнятість

Вимоги:

досвід роботи від 2 років, вища освіта
Опис вакансії
Are you ready to join an international company with the ability to exchange experiences with foreign colleagues? Learning on the job. Being agile and adapting to new environments. Setting goals that help you grow.
You can get the opportunity to work in comfortable working conditions with the young and energetic team of professionals, because our dream is bringing people together for a better world!
SUN InBev Ukraine, World's largest brewer, successfully working and developing in Ukraine, is announcing an opening for the Material Supply Planning Manager position in Business Service Center.
Key responsibilities:
Manage planning team; manage team by recruiting, selecting, orienting and training employees;
Control and analyze working time of planning teams, making changes for improvements, optimize, standardize processes;
Manage and analyze needs for materials, stocks and supplies for production on breweries (8 plants);
Control supply to prevent risks of materials write-off;
Develop actions aimed to improve optimal stock levels and continuous covering of production on breweries;
Monitor reports of the current state of stocks and quality supply organization;
Manage collaboration with other departments and suppliers on planning related issues;
Provide the timely and quality provision of the necessary data and materials related to the planning competence
Main requirements:
Higher education (economic/technical/finance);
Experience in logistics/planning/procurement/financial department will be advantage
Team management experience; strong leadership skills;
Active life position, positive & strategic mindset;
Team player & decision maker, strong networking skills in different directions (with clients, management, team, cross functional relations, etc.);
Ability to work under pressure;
Stress resistance, respect to deadlines, high results focused;
Project management and analytical skills;
Spoken and written English at least at the level of Upper Intermediate.
We offer:
Work in an international team with the ability to exchange experiences with foreign colleagues;
Comfortable working conditions in the young and energetic team of professionals;
Fixed and stable salary plus bonus in accordance with company policy;
Employment in accordance with the Labor Code;
Health insurance;
Meal allowance;
Ability to train and career development.
If you want to join our company, please send your resume with Material Supply Planning Manager
---
Схожі вакансії