Сайт пошуку роботи №1 в Україні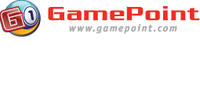 Вакансія від 15 лютого 2019
Senior Full Stack PHP Developer
Компанія:

GamePoint Development


IT;

10–50 співробітників

Місто:

Київ

Місце роботи:

вулиця Євгена Коновальця;

2,7 км від центру




Вид зайнятості:

повна зайнятість

Вимоги:

досвід роботи від 5 років
Опис вакансії
Currently we are looking for a Senior Full Stack PHP Developer to join our team in Kyiv for full-time basis.
About the Role GamePoint is looking for a motivated and passionate Senior Full Stack Developer that aspires to take the game to the next level. As a Senior Full Stack Developer, you will be coding for 250.000 unique players per day who use our gaming platform. Other than coding for the players, you are also responsible for smooth sailing behind the curtains; everything should be working as well as possible.
In role of Senior Full Stack Developer, we expect you to be responsible for such scope of tasks:
Work on front-end features that get used by a lot of users
Work on back-end tools for your future colleagues (national and international)
Work on back-end scripts that process millions of data points
Developing API endpoints for new features
Maintain projects, implement new features and fix bugs
Be a part of the development process of a project from start till finish
Work in scrum teams and interact with other teams
Work on integrations with companies like Facebook
Mentoring and consulting team-members with how to use new technologies and solve existing issues
We expect You to have the following experience:
You're proficient in PHP/OOP who knows there's always more to learn
Strong experience with Symfony
Knowledge of other programming languages is preferred
Knowledge of MySQL
You are skilled with markup and interface languages (HTML, CSS, JavaScript)
English — Intermediate and higher
We use a variety of cutting edge technologies and are open for new ones that can bring GamePoint to the next-level. A small grasp of cutting edge technologies we use: Redis, Couchbase, RabbitMQ, NodeJS + SocketIO.
To keep the balance, GamePoint offers:
Fun, passionate and creative game studio with a casual, friendly atmosphere
International environment which offers daily contact with other countries & cultures
Excellent benefits and studio culture
Competitive salary + annual bonus
Training opportunities — you will have your ownd budget for conferences and cources
An epic annual company trip to GamePoint Summit every September
English cources
Office in city center (Pecherska), kitchen with cookies, coffee, fruits
Paid vacation (20) and sick leaves (10)
About GamePoint: GamePoint is one of the world's leading social and mobile game developers. GamePoint aims to entertain a worldwide audience with its real time multiplayer social games (slots and casino). By providing social features in our games and extensive community support, GamePoint builds on long term relationships with their users. We highly appreciate our employees. If you have new ideas or want to try out new technologies in our company; please do! If your job makes you happy, you make us happy!
---
Схожі вакансії