Сайт пошуку роботи №1 в Україні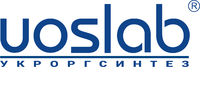 Вакансія від 9 квітня 2021
System Administrator (Linux)
Укроргсинтез
Промисловість, виробництво; 250–1000 співробітників
Київ, вулиця Червоноткацька, 61.
8,8 км від центру · На мапі
Повна зайнятість. Досвід роботи від 2 років.
Опис вакансії
ABOUT COMPANY:
Enamine Ltd was founded in 1991 with the advent of high throughput screening in early drug discovery. It is the largest company in Ukraine, which specializes on scientific research and development of techniques for synthesis of organic compounds building blocks, substances for biological screening and other scientific research.
Enamine Ltd cooperates with the leading pharmaceutical, biotechnological and agrochemical enterprises around the world. The company is committed to providing Life Science industries with wide spectrum of smart chemistry solutions to support their efforts in the design of new drugs and other bioactive products.
REQUIRED SKILLS:
more than 2 years of the related work experience;
great understanding of networking and UNIX based operating systems;
knowledge about AWS, DigitalOcean and/or other cloud provider similar;
experience working with Docker;
experience working with CI/CD tools Jenkins or similar;
knowledge of version control system Git;
configuration management Ansible or similar;
experience in administration of MySQL databases;
strong knowledge of protocols HTTP, SSH, FTP, SMTP;
experience working with Nginx, Load Balance or similar;
experience in administration Mail server based on Exim, Dovecot or similar;
CONSIDERED TO BE A PLUS:
good command of English;
experience working with Web application based on PHP, nodejs, Java;
experience working with Windows OS;
experience with databases like Oracle, MS SQL;
RESPONSIBILITIES:
Deploy and maintenance of software solutions used by company and their third-party components as well.
review, manage and maintain the operational availability of a line of web-oriented services;
maintain and identify risks, issues and opportunities, analyze underlying trends from numerous metrics;
maintain logs and backups;
distribute and deploy updates, patches, fixes provided by the development team;
provide subject matter expertise across operational activities;
report to Project Managers on all services related issues;
provide one-on-one technical support through appropriate communication channels e-mail, phone, chat to service users on open issues within scope from identification through resolution;
in the event of a major support issue escalate it to the development team;
perform quality assurance testing of services to ensure proper operation.
WE OFFER:
Official employment;
Flexible working hours;
Comprehensive benefits package including sick pay and annual leave;
English language courses;
50% reduced-price lunches;
Dental services and therapeutic massage in the office;
Individual annual budget on education;
Free parking.
---
Схожі вакансії
Статистика зарплат