Сайт пошуку роботи №1 в Україні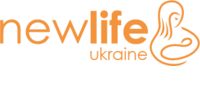 Вакансія від 20 квітня 2021
Coordinator (Surrogacy Agency)
22 200 – 27 750 грн
· Range of 800 USD - 1000 USD+Bonus
New Life
Медицина; 10–50 співробітників
Київ
Повна зайнятість. Досвід роботи від 2 років. Вища освіта.
Опис вакансії
Please submit you resume in English, otherwise it will not be considered!
https://www.newlifeukraine.com/
New Life Ukraine, which is part of global Network of In Vitro Fertilization clinics and Surrogacy and Egg donor Agencies which currently operate in 9 Countries is pleased to announce the vacancy of:
Medical Coordinator
At New Life, the Medical Coordinator is responsible for the smooth completion of the medical part of the program. Once the agreement is signed and the payment received, the Follow Up Manager hands over the program to the Medical Coordinator. The medical part of the program is coordinated by the Medical Coordinator until the pregnancy confirmation, after which she/he hands the program over to the Pregnancy Care Coordinator. The position demands the highest level of customer service and communication skills.
Job Responsibilities:
Act in accordance with New Life's professional brand as the primary point of intended parents for the medical part of the program
Act as a Coordinator between Doctor and Patients
Facilitate the smoothest possible experience for our intended patients
Counsel intended parents on exact steps of the medical procedures advised by Doctor
Respond patient e-mails in timely manner
Allocate the surrogate mother and Egg donor for the program in collaboration of the Surrogate Mother and Egg Donor coordinator
Supervise the medical preparation of the surrogate and donor according to the program details with guidance and help of the doctor
Coordinate the treatment protocol between the patient and the physician
Ensure medical tests are valid for the IVF date
Arrange intended parent's appointment with the surrogate mother /egg donor / Doctor
Provide the IVF report form embryo report, transfer report to the intended parents
Ensure the number of embryos to be transferred/number of embryos to be frozen, sperm freezing issue is discussed and confirmed with the intended parents once above information is provided by Doctor.
Provide pregnancy test result to the intended parents
Coordinate the second or subsequent attempts
Ensure proper hand over of the program to the Pregnancy Care Coordinator for his/her follow up upon pregnancy confirmation
Enter all necessary data related to programs in Medical Coordinator Report Form and submit to head office
Submit monthly bonus report forms to the head office
Keep accurate records of medical tests and reports
Ensure list of frozen materials stored at clinics is up to date and fees for storage paid
Act as a contributing team player to Program Coordinator team
Skills and Experience:
Working in surrogacy business is preffered
High Education in Management, Business Administration, Marketing sales or related field
Fluency in English and Russian
Minimum of 3 years experience in any related field, preferably in IVF Clinics, Surrogacy Agencies, Sales, Marketing, Management
Able to travel abroad
Ability to deal with stress
Empathetic and flexible personality
Accuracy and attention to details
Problem solver, positive minded
Salary and Bonus System:
Range of 800 USD — 1000 USD (Converted to UAH) + Fixed bonus amount per each program.
Candidates interested in this position should sent their CV's in English language
---
Схожі вакансії
Статистика зарплат