Сайт пошуку роботи №1 в Україні
Резюме від 26 лютого 2017 PRO
Туманова
Мария
Project Manager
Повна зайнятість.
Вік:

31 рік

Місто:

Київ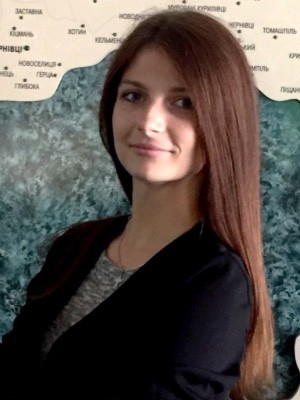 ---
Контактна інформація
Шукач вказав телефон та ел. пошту.
Отримати контакти цього резюме можна на сторінці https://www.work.ua/resumes/240379/
---
Досвід роботи
Project Manager of Project Manager Office
з 10.2015 по 11.2016 (1 рік 1 місяць)
UkrSibbank BNP Paribas Group, Киев (banking)
Internet Banking implementation (October 2015 – till now)
•Internal development of shared internet banking platform for Retail and Corporate for UkrSibbank
•Suppress the maintenance cost and decrease development cost
•Implement agile and efficient development process for further improvements
•Offer to business lines extended progressive functionality of IBanking

Implementation of Virtual Desktop Infrastructure
•Creation of virtual desktop infrastructure & migration of all end-users from PCs to "Thin Clients"
Project Manager
з 12.2013 по нині (4 роки 11 місяців)
BNP Paribas Group, УкрСиббанк, Kiev (Bank)
SWIFT centralization Project
•Refuse from local Swift platform and transferring all information flows of Swift activities on centralized platform of the Group BNPP
•Implementation of file transfer solution which meets the Ukrainian legislation
•Implementation of CFT+PGP Encryption Solution
•Implementation of MBAW and PLAZMA systems (for creation, verification, authorization of SWIFT messages and archive base for messages)
•Creation of system documentation and all process instructions
Nopo3 (Network operation Processes optimization) project
•Conversion cash operations from 4 eyes to 2 eyes principle
•Upgrade of cash operations interface and development of smart forms for cash documents
Fraud prevention through SMS
•Minimization of the fraud on Branches for high risk cash operations of PI clients
•Promotion of AnyBanking usage(system of client authorization within private card)
•Improvement of phone numbers database quality
•Additional control for customers of money flow on private accounts
Improvement of business processes of Operations and Compliance divisions
Project Manager
з 11.2011 по 12.2013 (2 роки 1 місяць)
Raiffeisen Bank Aval, Kiev (Bank area)
•Defining and monitoring requirements through the implementation.
•Experience of working in a multi-vendor environment.
•Managing multiple projects simultaneously and under pressure.
•Planning, controlling and monitoring, and also managing and directing the assigned project resources to best meet project objectives.
•Controlling and monitoring "triple constraints"—project scope, time and cost
•Managed more than 10-person team from different Departments (IT, risks, analytics, security, accounting)
•Reporting to Sponsor of project progress on a regular basis (produce project status reports)
•Project Management Tools: MS Project 2000, Visio 5.0, resources planning in ERP system

Done projects (more detailed information can be provided by request):
1)Collateral Management System. Phase 5: Finalization of compliance with IRB (Nov2012 – Feb 2013)
The main goal of the Project is to implement stoppers for Non-Retail IFRS Provisioning Project and closed technical GAPs for IRB (Internal rating based approach for RWA and capital calculation):
•Implementation of Portfolio reinsurance, Collateral reappraisal process
•Implementation of Collateral realization process for Non-retail
•Issues which are related to EOD(EOM) and incoming interfaces (BankMaster & Vicont) Implementation of BASEL II Eligibility enhancements
2)Starcon decommission project (Jan 2012 – June 2013)
The main goal of the Project is to decrease of operational efforts and risks of currency control department
with fulfilling of new NBU requirements and renewed business processes on centralized, fast and stable software platform INEX:
•Integration: to other bank system, automated
•Reporting automation
•New business processes implementation
•User interface: optimized and automated
•Centralization
3)BCPay Security Enforcement (Feb 2013 – Sept 2013) - closed
Main goal of the project was to decrease human manual efforts of Internet Banking payments processing:
•Automation of verifying process of payment system "Client-Bank"
•Creating the new user roles with needed credentials
4)RE-0498 SME club modifications (May 2013 – Sept 2013)
Main goal of the project is elimination of IT Security vulnerabilities such as: Syntax Error Occurred Apache Partial HTTP Request Denial of Service Vulnerability - Zero Day, HTML form without CSRF protection, Path-Based Vulnerability, Server Returns HTTP 500 Message For Request, Possible sensitive directories
5)Opera Nova Program debit cards optimization stream (Feb 2013 – Dec 2013) - preparation for the pilot
•Centralization and standardization of predefined in scope back office activities,
•Increase in efficiency of operations processes
•Operational risks reduction
Goals of debit cards optimization stream
1.Single Debit Card front-end integrated with main core bank systems
2.Automatic & on-line accounts opening
3.Automatic printing of documents for card and CIN-code
4.Reduction in card delivery time
Software Delivery Manager
з 06.2010 по 11.2011 (1 рік 5 місяців)
Raiffeisen Bank Aval, Kiev (Finance)
Capacity planning manager of IT Development Division
•Coordination of new versions software releases;
•Coordination depending between software versions.
•The formation and consolidation of documentation for IT products;
•Interaction with other Bank departments such as business line and security and with foreign organizations that takes part in the software development process
•Formation of Department capacity planning
•Organization of the successful Team work
•Business analysis of incoming IT requests
•Familiar with Lotus Notes, SVN, Jira Administration, Service Desk Client, PL/SQL Developer
Business Analyst; Web-designer
з 10.2009 по 06.2010 (8 місяців)
Cybervision Inc., Kiev (IT-компания)
•Experience as Business Analyst in software development (complex processing of informative data of a telecom market (search, systematization); work with dynamic database (filling, editing, updating the information), systematic telecom market analysis, analysis of competitors )
•Bug report-tracking system - JIRA, content management system Joomla
•Relevant marketing and office tools such as CRM, Share Point
•Web testing
•Familiar with the following tools as: Adobe Illustrator , Adobe Photoshop, Adobe Flash
---
Освіта
Institute of the Second Education
Faculty of Management and Logistics. Graduated as a Logistics Specialist, Kiev
Вища, з 09.2006 по 06.2009 (2 роки 9 місяців)
second higher education
National Aviation University
Faculty of Telecommunications and Information Security. Graduated as an Engineer of Telecommunication, Kiev
Вища, з 09.2004 по 06.2009 (4 роки 9 місяців)
---
Додаткова освіта
business english communication (2006, 3 месяца)
---
Професійні та інші навички
Навички роботи з комп'ютером
пользователь ПК (MS Office), Jira, SVN, Confluence, Lotus, Service Desk
---
Знання мов
Англійська — просунутий
Німецька — середній
---
Додаткова інформація
Additional Skills:
•Good written and verbal Technical English
•Basic knowledge in German (Level A2.2)
•Ability to learn fast and easily adopt to new environments
•Strong communication skills, persistence, team player, stress resistance
Personal interests:
•Sport
•Travelling
•German language
---
Зберегти у відгуки
---
Схожі резюме
---